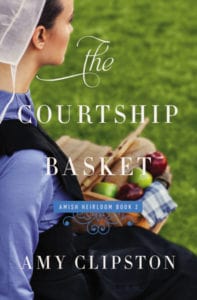 The Courtship Basket, which is the second in my Amish Heirloom series, will release on June 28.
In this story, readers will get to know Rachel, who is twenty-two and the middle sister in the Fisher family. Rachel is devastated when she finds out her boyfriend and best friend have been seeing each other behind her back. She takes a position as a teacher in an Amish school to help heal her heart. She's impulsive and quick-tempered, but she has a good heart. She doesn't trust men, pours all of her energy into being a good teacher, and is certain that she'll never find love again. Rachel has dark hair and eyes and is approximately five-foot-seven. I imagine her as looking like American actress Hayley Orrantia.
Michael "Mike" Lantz is 24 and works at his father's lawn ornament business with his cousin and uncle. He has the responsibility of caring for his sickly father and 6-year-old brother, John. His stepmother died while giving birth to John. Mike is a loner. He's hardworking and focused. He's also steadfast in his Amish faith. He doesn't think he'll ever find a woman to love him since he has the responsibility of caring for his father and brother. He has a difficult time asking for help, but he will accept help from his cousins who come to the house to cook, clean, and tend to his father while he's at work. He's six-foot-two with blond hair and blue eyes. I imagine him as looking like Australian actor Chris Hemsworth.
Although all of my books are very special to me, this book is particularly close to my heart because it touches on the topic of kidney disease. My husband, Joe, has had two kidney transplants. Five years ago, Joe received his second transplant through a swap, where I donated to someone and Joe received a kidney in exchange. I dedicated this book to Nyeisha and Eric, who were part of our kidney donation swap. Both Joe and Nyeisha struggled with kidney disease similar to how Raymond Lantz does in the story.
I hope you enjoy The Courtship Basket!
---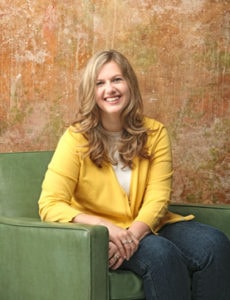 Amy Clipston has been writing for as long as she can remember. Her fiction writing "career" began in elementary school when she and a close friend wrote and shared silly stories. She has a degree in communications from Virginia Wesleyan College and is a member of the Authors Guild, American Christian Fiction Writers, and Romance Writers of America. She is the author of the bestselling Kauffman Amish Bakery series with Zondervan, which is part of HarperCollins Christian Publishing. An advocate for organ and blood donation, Amy donated a kidney in 2011 at Johns Hopkins Hospital. Through her donation, her husband received a second kidney transplant.
Amy and her husband matched another couple and swapped kidneys with them. Amy's memoir, A Gift of Love, will be available in early 2014. She hopes her story inspires others to become organ and blood donors. Amy lives in North Carolina with her husband, two sons, mother, and four spoiled rotten cats. You can find her on the web at www.AmyClipston.com or on Facebook.