Every family has them… SECRETS
Hello there, Tracy Fredrychowski here excited to be introducing you to my latest series, Secrets of Willow Springs. Plus, I have a wonderful giveaway I'm including. Be sure to read this post in its entirety to see what it is.
If you're a fan of Amish fiction you'll enjoy this sweet story of love, forgiveness, and faith set in the little Northwestern, Pennsylvania town of Willow Springs.
Let me give you a short synopsis of what you'll find within the pages of this new series.
Book 1 of this story takes place inside the Byler household  as Emma discovers a secret on her sixteenth birthday. The only world she knew, one where she was snuggled safely within her Old-Order Amish community, was suddenly turned upside down when a dark family secret comes to light. Daniel, the unlikely English friend of her older bruder Matthew becomes a pivotal character in this story. It is Daniel who helps Emma dig deep into her Christian upbringing to offer forgiveness to the one man who hid her past from her for so long.
In Book 2, Emma and Daniel's story continues as they travel to Sugarcreek to look for clues into Emma's past. Meeting the one person who may be able to help Emma understand the events of her life, Marie Cooper has a hard time trusting anyone, even sweet and innocent Emma Byler. Forced to work for the wealthy horse trainer, Nathan Bouteright, Marie struggles to understand God's plans for her life.
I encourage you to hop on over to my website for the links to your favorite online retailer and pick up your copy today.
Don't forget to keep reading until the end of this post to learn about the great giveaway I'm offering this week.
If you'd like to hear more about this series, watch this short video.
Now onto the giveaway, as promised.
If you buy the eBook version before midnight on December 22, 2019, I have added a unique link within the pages of Book 2. You must find that link and follow the instructions to enter to win one of my 2020 Amish Lifestyle Calendars.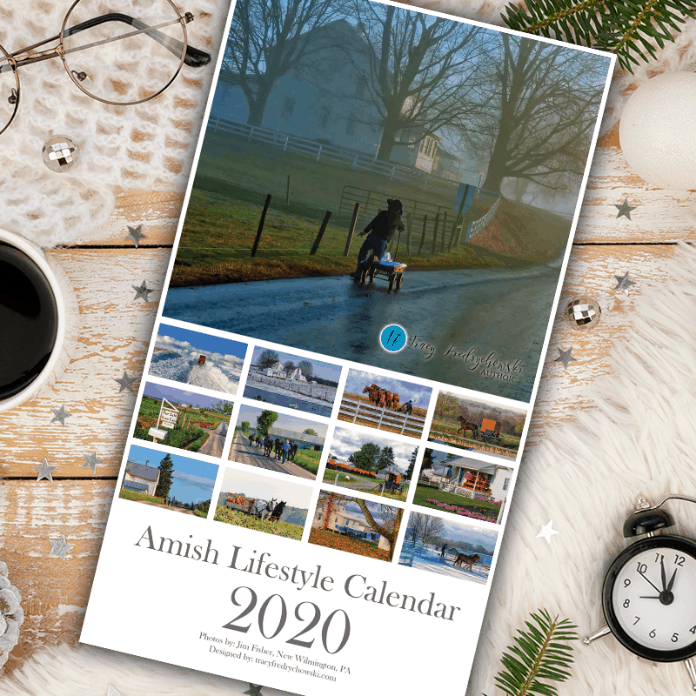 Every year my good friend Jim Fisher allows me to use some of his pictures that he takes in the Old-Order Amish Community where I was raised. The photos are stunning, and I love creating this
Amish calendar yearly. You will not find this calendar in any store, and I only offer it exclusively to those who follow me. I am giving a few away, one might as well be yours.😊
I encourage you to hop on over to my website for the links to your favorite online retailer and pick up your copy today.> 
---