Described as "poignant and beautifully written," my May release is a story about a man who isn't sure he can return home again after all he's experienced with the English, and a woman who can't quite forgive him for tearing her family apart.
Sadie knows exactly what she needs—a stable, Amish husband, and Elijah is too big of a risk. He always was, and his disappearance with her brother only made her more certain of that fact. She's widowed with a little boy now, and if her son were to leave them for the English, it would tear out her heart. Another marriage isn't only for her anymore—it's for her child.

Elijah only meant to stay for a few weeks while he helped his daet to make a little extra money, but seeing Sadie again has reignited those passionate feelings he tried to tamp out. But he can't change who he is now, and he's no sober, Amish man. He knows too much. He's questioned too much. And he owes Sadie's brother far more than anyone realizes. He needs to get back to the city and stop longing for a woman who was never his to begin with…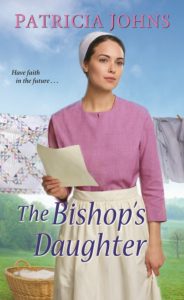 If you're an avid Amish reader, you might not have heard of me before since my debut Amish romance, The Bishop's Daughter, is just coming out in May. But if you read Harlequin's Love Inspired line of books, or Harlequin's Heartwarming line, then you may have come across my name before. I've had 20 books published with Harlequin, and there are more to come.
If you'd like to connect with me or see my backlist, come by my blog: PatriciaJohnsRomance.com. I'm also on Facebook and Twitter. I post about the writing life, about my husband and son, and about our feisty parrot who serves as my writing buddy. I also have some giveaways from time to time…
So come find me! I'd love to connect with you.
---
ABOUT THE AUTHOR: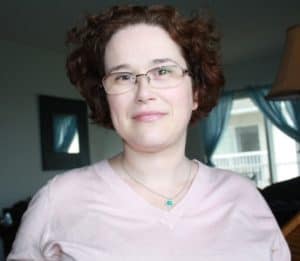 I am a Harlequin author who writes for the Love Inspired, Western/American Romance and Heartwarming lines. I have recently signed a book deal with Kensington Books for Amish romance, so in 2019, you'll find me being published by both Harlequin and Kensington. You can find my books in any place that books are sold. I am represented by Rachel Beck of Holloway Literary.
I have my Hon. BA in English Literature from University of Toronto, and I live in Northern Canada where the weather dominates our small talk. Mr. Johns has the distinct challenge of being married to a writer, and our young son has yet to be impressed by seeing his mother's books on a store shelf. 😉 It's the perfect life for me.
---