What comes to mind when you hear the word Amish? Most people visualize lush pastures and horse-drawn buggies and smell the enticing aroma of freshly-baked streusel pie. The peaceful, pastoral setting seems far removed from the world of suspense fiction, with its aura of threat and danger. Maybe it's that contrast that draws the reader into the world of Amish Suspense—the feeling that if evil can happen here, it can happen anywhere.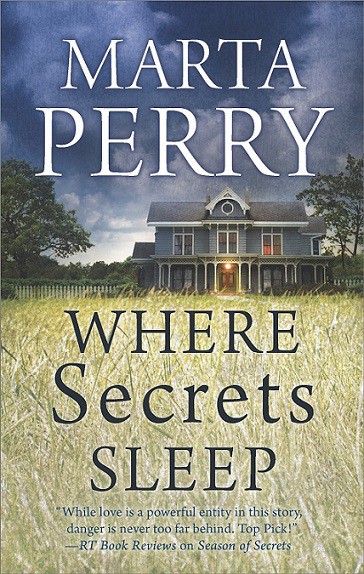 I find the drama in writing my Amish suspense series comes from the Amish belief in non-violence, even in the face of violent acts from others. This isn't just lip-service. The Amish were once persecuted and martyred for their faith, and those stories are still alive in Amish culture and taught to every child. Not only won't they return violence for violence, but even though they are a law-abiding society, they are extremely reluctant to go to the law for help even when crimes are committed against them.
Another aspect of Amish life that actually adds to the suspense is the fact that they're not dependent on the modern technology we take for granted. With the ever-present cellphone, how will you call for help when a stalker is lurking in the shadows? Without a computer and internet access, how can you check up on the mysterious stranger in your midst?
So the suspense writer has to reach deep into the imagination to find a reason for her Amish characters to become involved in a mysterious, dangerous happenings. In one of my earlier books, Murder in Plain Sight, a family was reluctant to hire a lawyer in the face of arrest, and only the intervention of non-Amish friends made it possible. In my current book, Where Secrets Sleep, the protagonist is English, but she involves her Amish quilt shop partner in the struggle to find out what really happened when her grandmother died.
Just bear in mind that if there's poison in the whoopie pie or a speeding car bearing down on a horse-and-buggy, you can be sure you've ventured into the territory of Amish suspense!
Marta Perry's latest Amish romantic suspense is Where Secrets Sleep, out now, which will be followed by the second book in the series, When Secrets Strike, coming in October from HQN Books.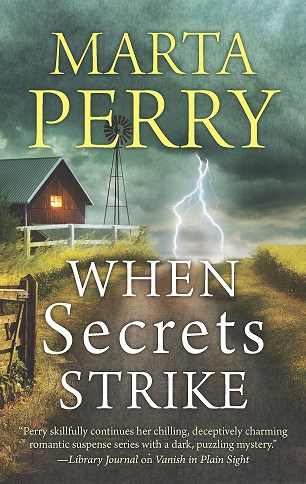 ---
Marta Perry is the author of over fifty novels of inspirational romance and romantic suspense, with over six million copies of her books in print. She writes the Pleasant Valley and Keepers of the Romance Amish series for Berkley Books, Amish Romantic Suspense novels for HQN Books, and novels and novellas for Love Inspired and Love Inspired Suspense.