When do Daughters Become Adults?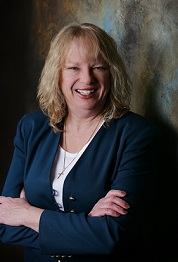 I love to delve into the many themes that arise from a complex mother/daughter relationship. In An Amish Family Reunion I deal with the evolving power struggle between Julia (the mom) and her adult daughter, Emma. We met Emma in Never Far from Home as a rebellious teenager. Now she's grown up with a happy marriage and two sons. But both her mother and her mother-in-law insist on making choices for her, much to her dismay. I think back to the relationship I had with my own mom. Here I was…married, teaching school, and handling the responsibilities of my first home, yet my mom would still call to ask: did you lock your doors, remember to take your vitamins, set the alarm clock for work?? Much of that is simple protective love, but she also tried hard to talk us out of vacationing abroad (could catch a dreaded disease) buying a house in the country (too far from the nearest hospital) and adopting a dog from the pound (could have fleas). I never became an adult in my mom's eyes. Readers–drop me a line! Have any of you reached "adult status" with your mothers? www.maryellis.net
About the Book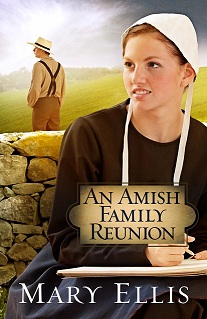 Julia Miller misses her children. They are grown with families of their own now, but her mother's heart yearns for a houseful of laughter and joy once again. She plans to gather her chicks for a summer celebration to remember. At the farm next door, Julia's niece, Phoebe, meets Eli Riehl, a young man who charms her—and everyone else—with his exceptional storytelling ability on a rumschpringe trip to Niagara Falls. When Phoebe sketches scenes to illustrate his tale, Eli encourages her incredible talent, and together they embark on an unlikely business venture for two Amish people—writing and illustrating a children's book. Eli's appeal extends beyond his knack for words to reach inside Phoebe's shy heart. But when tragedy strikes, Eli gives up his writing to assume responsibility on the farm. Though willing to abandon his dream of becoming an author, he won't give up his beloved Phoebe. Can their love for a good story develop into something that lasts forever, or will memories of the past stand in their way?
---
Get the book here on Amazon.