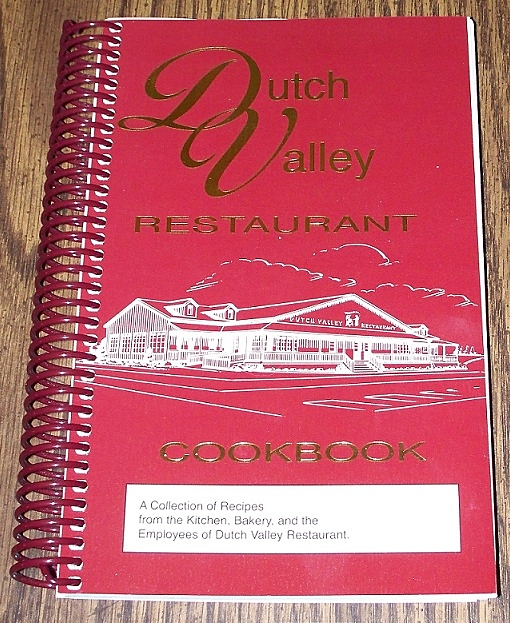 I love eating at Dutch Valley in Sugarcreek! They have great food and an even greater bakery. Yum 🙂
I am giving away a copy of their cookbook. It is a collection of recipes from the Kitchen, Bakery, and the Employees of the Dutch Valley Restaurant. It has easy to follow recipes that are sure to please!
Isn't this the cutest little poem? It's in the cookbook.
Sunshine Pie
A pound of patience you must find,
Mixed well with loving words so kind.
Drop in 2 pounds of helpful deeds,
And thoughts of other people's needs.
A pack of smiles, to make the crust,
Then stir and bake it well you must.
And now, I ask that you may try
The recipe of this Sunshine pie.
Contest Rules
1. Leave a comment at the bottom of this post
2. Like and share on Facebook
Contest starts today 2/9/2012 and ends on Tuesday 2/14/2012.
To make things fair, I will be using random.org to pick the winner.
Good Luck and Happy Reading!