A sleeping preacher? There couldn't really be such a thing, could there?
That's the question in Gladden the Heart. In the nineteenth century, amid revivalism movements, a number of religious groups experienced preachers who seemed to fall into trances or into unconsciousness and wake up to preach for lengthy periods of time. Despite having no training as preachers, they gathered followings. This happened even among the Amish.
But could this be genuine? Could the lively, impassioned style of preaching more akin to the Methodist revival tents than the usual solemn ways of Amish worship lead to genuine spiritual experience? In Gladden the Heart, as some Amish become curious, they find themselves wondering: What is a genuine spiritual experience?
The question turns personal for Susanna when her beloved cousin Noah begins preaching while under trances and crowds gather to watch. She and Adam, her intended, must grapple with whether love is possible if they come to different conclusions.
When the divided community faces a life-or-death situation, they must respond to a crisis that challenges them to look past their differences. But can strong-held opinions be softened by the truths that shape their lives?
Gladden the Heart is the latest in the Amish Turns of Time series that began with Wonderful Lonesome. To celebrate the new story, enter to win a copy of Wonderful Lonesome, where it all started, or a copy of Gladden the Heart.
To enter, leave a comment and let us know which book  you would love to win. Two winners will be selected at random and announced on Wednesday June 14th!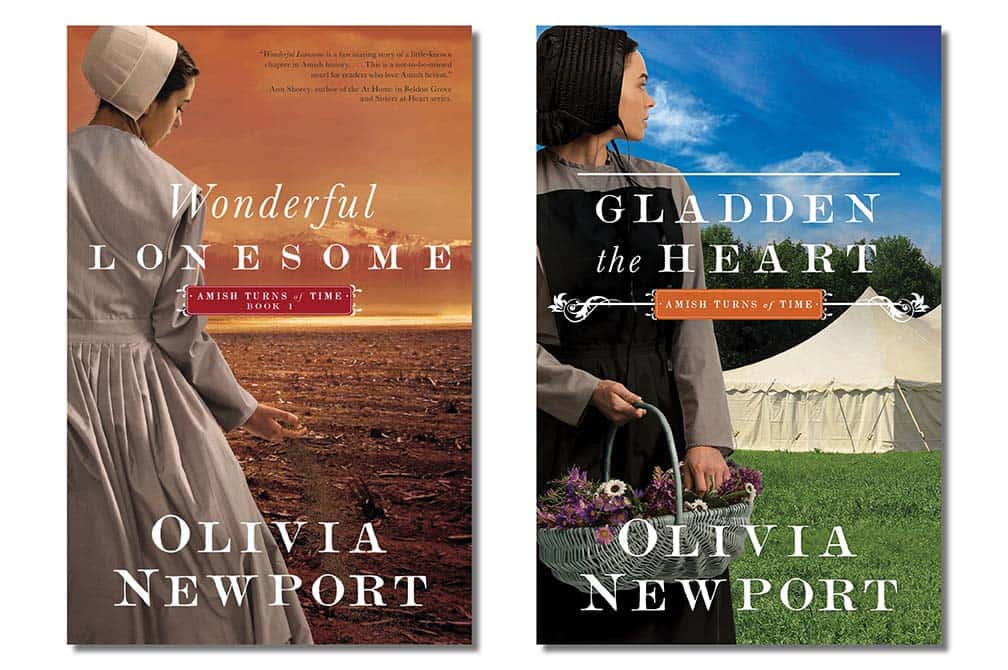 *Giveaway starts today, Tuesday, June 6th and ends Tuesday, June 13th and is only open to US residents*
---
The five titles in the Amish Turns of Time series include Wonderful Lonesome, Meek and Mild, Brightest and Best, Hope in the Land, and Gladden the Heart. Olivia Newport chases joy in Colorado at the foot of the Rockies, where daylilies grow as tall as she is.