I am happy to have Laura Hilton on the blog today for a Q&A. Happy Reading & Enjoy!
Welcome, Laura!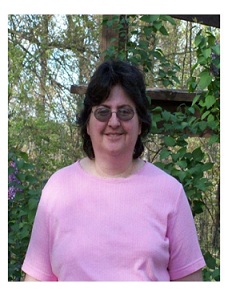 Why did you choose to write about the Amish? On ACFW they mentioned that you should check your bookcases and write the genre that you love the most. If you have mostly historical books that you save then write historical, etc. I have a mix of contemporary and Amish (some young adult, suspense, and historical thrown in) and decided it'd be fun to try an Amish novel. So I wrote a proposal (three chapters and a synopsis) sent it to my agent with two other ideas and to my surprise, it sold.
What is the inspiration behind your newest novel? Promised to Another is about an Amish woman who loves the history of anything. I love the history of language and was totally engrossed in a nonfiction book on that subject. I thought it'd be fun to write about a character who loved history that way—but not just the history of language, also the history of our country—her people, math, etc.
Which character can you identify the most with? Both Joshua and Annie. Annie because of her fascination with nature and her desire to be settled, Joshua due to his love of Sugar Season and his interest in bee-keeping—as well as his love of travel.
Is there a message in your book that you want readers to grasp? The underlying message in Promised to Another is Forgiveness. But I will let God decide what the readers need to grasp.
While writing about the Amish have you learned anything about their customs that has surprised you? No, not much. My maternal grandparents left the Amish, and my mom was raised with Amish values, as was I. I was surprised to learn that most Amish (not just those in their rumschpringe carry cell phones and that computers are allowed for business purposes. It's kind of fun to go to the Amish community I write about and see an Amishman sitting in the corner with his laptop so he can have wifi.
What inspired you to become an author? Oh, I always wanted to write. Ever since I was old enough to read.
What is your favorite thing about being an author? Writing
Do you have anything that you would like to share? I live in Arkansas, but near the Amish community that I write about and get up there often.
What's next for you? Whitaker House has contracted me for another three book Amish series set in the same area, but this one is The Amish of Webster County.
Promised to Another Book 3
Annie Beiler is an Amish school teacher. She was in love with an Amish man, Luke Stultz, but Luke left the Amish community during his rumspringa, but not without begging Annie to go with him. Now Luke is back, trying to win back Annie's love. Joshua Esh may be Amish, but he has been bitten by the travel bug. He sees the opportunity to relocate from Pennsylvania to Missouri as a way to satisfy his longing to see another place yet remain with people of his faith. Josh quickly notices the beautiful Annie, but Annie is slow to respond. With Luke in the picture, and Josh's admission that he willingly left his district, will either man be steady and dependable enough to win the gift of Annie's heart?
Bio
Laura Hilton, her husband, Steve, and their five children make their home in Horseshoe Bend, Arkansas. She is a pastor's wife, a stay-at-home mom and home-schools three of her children. Her two oldest children are homeschool graduates and are in college. Laura is also a breast cancer survivor.
Her publishing credits include Hot Chocolate and Shadows of the Past from Treble Heart Books; a devotional in a compilation from Zondervan; and the first book "Patchwork Dreams" in her Amish of Seymour series from Whitaker House released in April 2011, the second book, "A Harvest of Hearts" in September 2011, and Promised to Another in April 2012. Laura has her business degree from Ozarka and is a member of American Christian Fiction Writers. Laura is a professional book reviewer for the Christian market, with over a thousand book reviews published at various online review sites.
---
Laura Hilton
http://lighthouse-academy.blogspot.com/
Patchwork Dreams ~ April 2011
A Harvest of Hearts ~ September 2011
Promised to Another ~ April 2012