There was just something special about Hart County, Kentucky. Almost three years ago, when I was first researching Amish communities for my editor, I read a very brief blurb about the Amish of Hart County. It really wasn't much more than a few sentences, but they sure stuck with me! I remember reading that a lot of the Amish in that community were relatively new transplants-having moved to central Kentucky out of busier tourist places like Holmes and Lancaster counties.
When I learned that the community was located near Mammoth Cave and that one of the towns in the area was called Horse Cave-because outlaws used to hide horses in the cave underneath the town, I knew it was a good setting for a six book series. I think my editor was a little confused about my reasons for choosing the area, but she gave me the green light to go forward anyway.
Next thing I knew, I was planning a research trip there and was off and running!
I've really enjoyed writing this series, and it's a little hard to believe that almost all of the books have now been published. Each of the books has been a little different for me. They've dealt with some pretty intense subjects, from stalkers to undercover agents to characters with dark and painful pasts. That said, I have to admit that HER FEAR was the most surprising book for me to write.
I had the same feeling when I wrote HER FEAR that I did several years ago when I penned THE PROTECTOR. I felt like the story was telling itself and I was just along for the ride. Everything about it was a bit of a stretch for me. I pride myself on creating Amish characters that are relatable and who I would want to be next door neighbors with.
To be honest, almost every one of the characters was a bit 'off'. They all had problems! Big problems.
So, though a part of my brain kept telling the rest of me that I didn't need to touch on so many well, touchy subjects, the story had the best of me. It didn't seem to matter that I had Amish who made illegal moonshine. Or that my very sweet heroine was also very pregnant. Or that my hero had a very English job-working as an EMT. Or that even many of the 'good' guys really weren't all that good. It all seemed to fit.
So, I did what any other author would do who is under a pretty tight deadline: I wrote the book.
I have to admit that the whole underlying theme of 'fear' and all things dark and twisty fit in nicely with the story lines. I just let everyone be themselves, battle their personal demons and find redemption.
And, for me, I would like to think that they did.
After I turned in the book and the weeks went by, I began to dread opening up my email. I was sure I was going to find a very long note from my agent carefully explaining why I needed to rewrite the whole book and tone things down. However, to my surprise, while I did have some revisions, she liked the novel almost as much as I did. That was both a relief and a blessing for me!
I hope everyone will enjoy Sadie Detweiler's story and her romance with the very chivalrous Noah Freeman. Let me know what you thought!
And, please be on the lookout for HIS PROMISE, coming out in mass market on October 23.
Thanks so much for visiting us, Shelley! Readers, I have some FANTASTIC news: HarperCollins Publishers is giving away a complete set of The Amish of Hart County: HER SECRET, HIS GUILT, THE GIFT, HIS RISK, HER FEAR, and an advanced copy of HIS PROMISE! That's SIX books up for grabs to one lucky winner. To enter, leave a comment below. Giveaway starts today, Friday, August 24th and ends Friday, August 31st and is only open to US residents. One winner will be selected at random and announced on Saturday, September 1st. Good luck and don't forget to share this giveaway with your friends!
---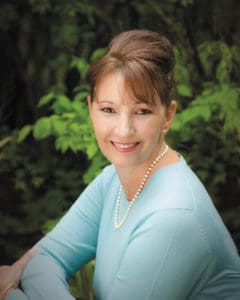 Shelley Shepard Gray lives in southern Ohio and writes full time. A busy wife and mother of two, she spends her days writing and keeping track of her two teenagers. Her two dogs keep her company when she writes in her basement.
Shelley enjoys writing about the Amish and visits Amish communities in Adams and Holmes counties several times a year. When not spending time with her family or writing, she serves on several committees in her church.
She also bakes a lot, loves coconut cream pie, and will hardly ever pull weeds, mow the yard, or drive in the snow.
Shelley also spends a lot of time on line! Please visit her website, www.shelleyshepardgray.com to find out her latest news…or become her friend on FaceBook.
---