Have you ever gone to a place that just filled your soul with peace? I fell in love with Amish country in northern Indiana for just that reason.
This area where I've set my Unexpected Gifts series, including my new release, The Gift of Joy, is some of the prettiest countryside I've ever seen. Idyllic is the word that comes to mind, especially in the greener months of the year. I love absolutely everything about it.
Picture lushly green, gently rolling hills. Tall, tall trees that are dense in some areas and then open into fields. Farms that are all some combination of red or white siding with barns nearby and white fencing along the way. A pond in almost every property. Beautifully tended gardens in almost every yard, and flowers arranged in the front or around the propane tanks. Horses in the fields. Sometimes Amish buggies rolling down the street with that distinctive clop, clop cop. Can you picture it?
We like to spend time visiting various business—woodworking, leather goods, quilts, toys, baskets on farms. And everywhere we go, we meet people, Amish or Englishers alike, who are all so kind, warm, and welcoming. And if that's not enough, the food is just…chef's kiss. In addition to the good, home cooking style meals, we discovered treats like amazing donuts, and in every story at the counter these caramels that just melted in the mouth. And the pies and breads. And the homemade jams.
And…oh I could go on and on.
If you need a break and a chance to find rest and respite, trust me…head to the area in and around Shipshewana, Indiana. You'll thank me!
In the meantime, you can visit in your mind by reading The Gift of Joy!
How about a quick sneak peek?
And through all of the flurry of arriving at church, her mind had been focused on running through and discarding ideas. Solutions. Any solution.

They started the first song, known by rote since she was a young child, and Joy sang without thinking, though her heart was focused heavenward. Mamm was right. Gotte must have a plan here. If only she could see His path.

She raised her gaze from her lap, only to find Joshua seated directly across from her with the men on the hard benches. He was tucked behind Eli Bontrager, who was as wide as he was tall, but Joshua was taller, so she had no difficulty seeing his full face.

He did have a handsome face—strong featured and square jawed with deeply dark eyes that often crinkled with laughter. Despite turning a bit too serious and stuffy lately, Joshua was a fine and decent man, baptized in their shared faith when he was old enough to make that decision, as she had been. He was a hard worker, and kind, if a tad judgmental.

Joy's voice faltered, shock stealing the sound right out of her throat.

Because she knew. Right then and there, she knew exactly what she should do. As though he'd heard her thoughts, Joshua happened to raise his own gaze and caught her staring. Joy straightened and sent him a sunny smile. Gotte did have an answer, and He had supplied it to her.

Joshua shot her a warning frown, no doubt because smiling wasn't done in church. Nor, for that matter, was staring.

Dutifully she lowered her gaze and took back up the song, which suddenly soared in her soul. She couldn't entirely squelch the smile, though. Tonight at singeon was probably the best place to approach him, even though her excitement made her want to jump up and ask right now, or even after the service was over.

Still, church was no place to be proposing marriage to Joshua Kanagy.
---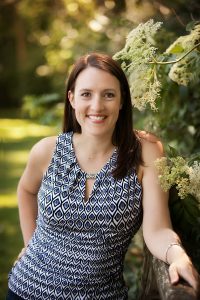 Award-winning, highly prolific author Kristen McKanagh has written more than thirty romances for Entangled, Tule, and The Wild Rose Press under the names Abigail Owen and Kadie Scott. She is also the owner of the author-promotion firm Authors on a Dime.
Learn more online at kristenmckanagh.com.
Follow Kristen on social media: Facebook, Twitter, and Instagram!
---