I have a SUPER easy fresh peach pie recipe to share with everyone. Simple ingredients and it tastes so good! Just pick up some peach glaze and you're all set. No cooking required. I did say it was super easy, right? We take peach season very serious in my house and it's a good thing that just about everywhere you look in Amish Country, you'll be sure to find them. Here's what you need to be on your way to a fantastic dessert:
• One baked pie shell. (I bought mine at Dutch Valley Bakery. They sell theirs for a little over 2 dollars!)
• Five or so peaches. Depends on how peachy you like yours.
• Ready to use peach glaze.
• Cool whip. Because everything is better with a dollop of the whip!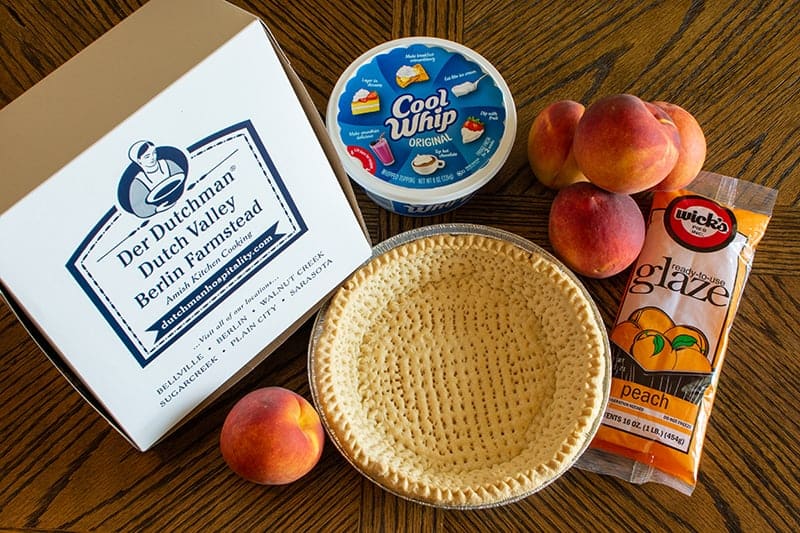 Start by blanching your peaches for about 40 seconds then immediately add them to an ice bath so the cooking process will stop. Let them soak for 30 seconds and then start peeling the skin off. They should peel easily and once you have that all done, pit them and slice. The package of pie glaze says to layer the peaches and squeeze over them, but I put everything in a bowl and fold in the peaches, so I get a more even coating. Get your pie shell ready and dump those luscious peaches in! I like to refrigerate mine for a few hours, but you can grab a piece right away if need be. Add a big scoop of cool whip and BAM, dessert is served. If you want, you can top the whole pie with the container of cool whip. Go ahead. No one will object!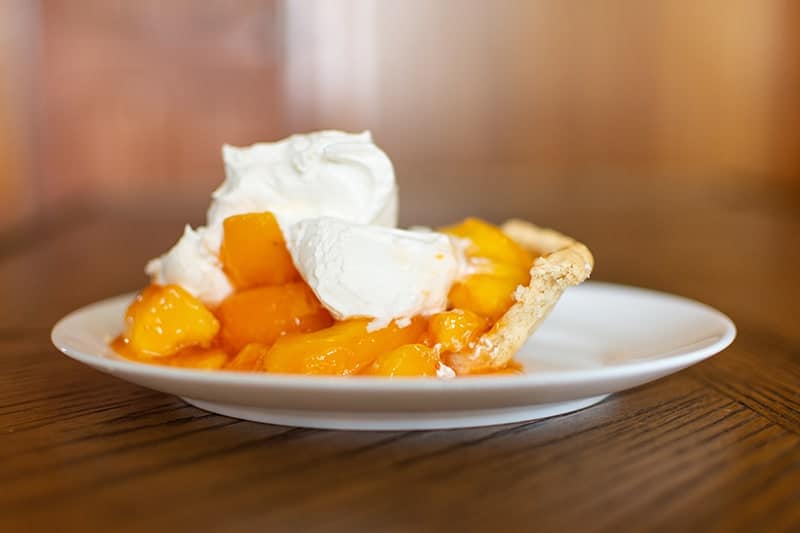 Do you have a favorite easy pie recipe? Share in the comments!
---