Have you read Love's Abundant Harvest, my second book in the Spirit of the Amish series? I would love to know your thoughts, if you have!
Here's a little about it:
When a fire takes Lucy's livelihood and the life of her overbearing husband she is on her own with a baby on the way. Overwhelmed with all the responsibilities of the farm she goes to stay with her grandmother. There, she feels safe and gets to know Manny, a handsome widower who checks in on the ladies. Lucy's shy and gentle ways are appealing to Manny, but accepting love and affection comes hard for her.
Will spending time with her grandmother's wise friends teach her the true meaning of Christian fellowship?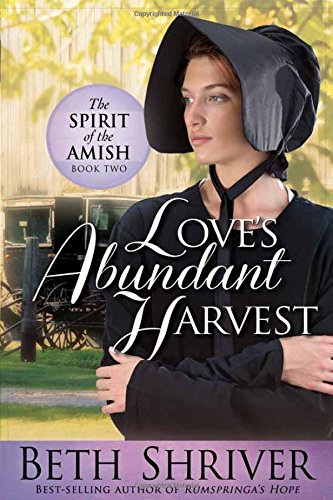 Sound good? You can purchase a copy by clicking HERE. Sneak peek time…here is the cover of book three! Redemption will be released October 6th!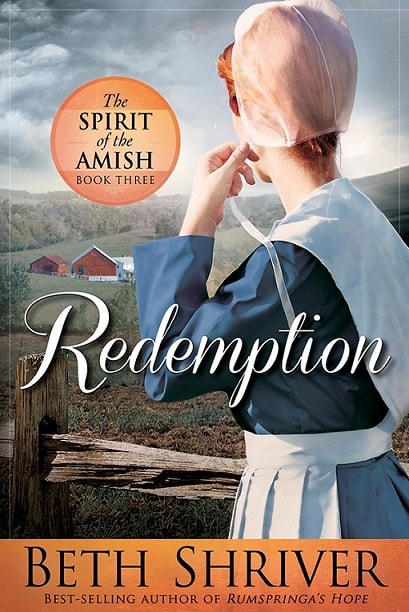 ---
Beth Shriver is a three time Best Selling Author, and Amazon top 100 author of over 25 books and an ECPA Bestseller. Beth wrote her first novel in 2002 and a year later it was published. She was a social worker before starting a family, grew up in Nebraska, spent 15 years in Colorado and now lives in Texas. She freelances for the local papers in her area, writes columns, devotionals, and novels in a variety of genres in both fiction and nonfiction. Beth followed her passion and now spends her time writing with the company of her two cats and a beagle. When not spending time with her family or friends she helps feed the homeless in South Dallas.