I love traveling to Lancaster County. Among the quilts, the food, and the beautiful scenery, a person can fill the days of her vacation with no trouble at all. But when I'm there for research for my books, the trip takes on a new depth—and since each series has a different focus, I learn interesting details that take me down paths that might not be so well traveled.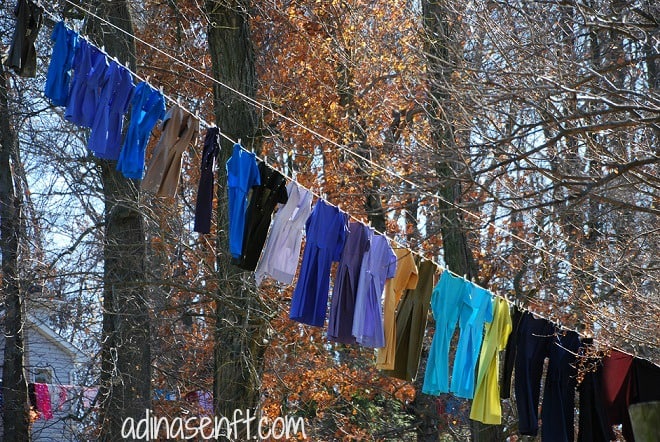 Herbal research for the Healing Grace series
For instance, while I'm working on the Healing Grace series, and rambling over the hills and fields, I've got my eye on the ground for plants and weeds that my protagonist, Amish Dokterfraa-in-training Sarah Yoder, might use in her herbal medicine chest. Before I began the series, I took a six-week herbal medicine class to familiarize myself not only with herbs that Sarah might find in her garden and fields, but also how she might create her cures, tinctures, and teas. My instructors were a little surprised at my purpose for being in the class, but they got used to prescribing cures for imaginary people!
The proof was in the pudding when the young Amish mother who reads my manuscripts for accuracy actually used one of the recipes in the second book, Keys of Heaven (in stores this week!), to treat her little boy, who had had an accident involving his foot. She was delighted to tell me that it had resulted in the foot being completely healed.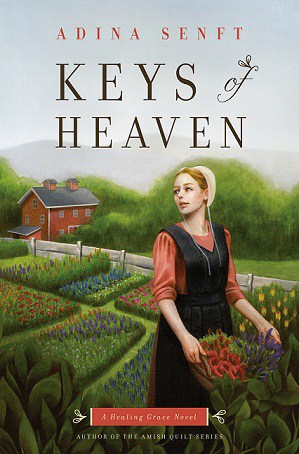 Recipe: Elderberry syrup for coughs and colds
My most recent visit to Lancaster County was in the autumn. Since I usually visit the area where my imaginary town of Whinburg is set in June, I wasn't prepared for the sheer beauty of the harvested fields and the colors of the trees as they turned. One of the trees that bears its fruit in the fall is the elder, which produces purple berries that make an excellent cough and cold syrup. The fruit appears just in time for cold season—isn't that a coincidence? Here's a scene where Sarah gives her Amish neighbor her simple recipe for the syrup:
"Your kitchen smells wonderful."
Ella Peachey put her worn leather handbag on a kitchen chair and breathed in the scent of the elderberry syrup that Sarah had been working on for the past hour or two. Smiling, Sarah dipped a clean spoon in the saucepan and offered it to her.
"Taste and see whether it's sweet enough."
Obediently, like a small child taking cough syrup, Ella took the spoonful and rolled it around in her mouth with an expression Sarah could only describe as thoughtful.
"I would say it's just right," she said at last. "What's in it—and how will it help?"
"This is so easy that I'll give you the recipe so you can make it at home." Sarah took the saucepan to the sink and began to fill the series of pint jars she had just sterilized. "You pick a couple of pounds of elderberries—it's the season for them, so they're everywhere—and cook them in water until their skins burst. Run that mixture through cheesecloth to get the skins and seeds out."
She screwed a lid on one of the jars and handed it to Ella. The thick syrup inside had a deep purple, jewel-like tone that delighted her. Unfortunately, even though she'd been as careful as she could, her spatulas and the two towels she'd used now bore permanent purple stains that weren't so delightful. Ah, well. Now they'd be for exclusive use at elderberry time—or when she was making blueberry pie in summer.
"Then what?" Ella asked, stashing the jar carefully in her handbag.
"Put the liquid back on the burner and reduce it by half, and then add the same amount of honey. Or if anyone doesn't like honey, you can use raw sugar. I like the honey, though…it seems more syrupy, doesn't it? You can use it just like that, but"—she indicated the jar in the purse—"I added a little licorice root and a bit of sage for their soothing effect."
Ella nodded, clearly committing the recipe to memory. "I'm glad you gave me some to taste. Sometimes, while these cures are good for you, they taste awful. I had a bit of Linda's tincture you were giving her." She made a face, and Sarah laughed. "I was glad it wasn't me."
"You'll like this one," Sarah told her. "And the beauty of it is, you can use it just as you would any fruit syrup—even on your pancakes or over ice cream."
—Balm of Gilead by Adina Senft, coming July 2015
I'm already looking forward to my next research trip. I'm just thrilled that I get to ramble through their world and learn from Amish women, whether in real life or on the page.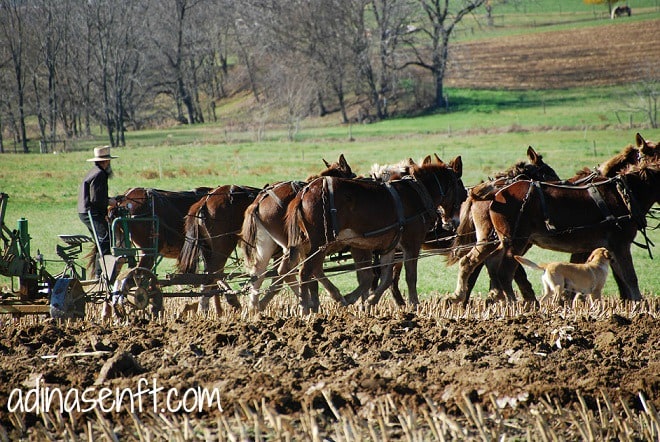 ---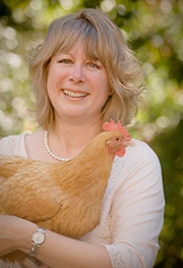 Adina Senft grew up in a plain house church, where she was often asked by outsiders if she was Amish (the answer was no), she made her own clothes, and she perfected the art of the French braid. She holds an M.F.A. in Writing Popular Fiction from Seton Hill University in Pennsylvania, where she teaches as adjunct faculty.
Writing as Shelley Bates, she was the winner of RWA's RITA Award for Best Inspirational Novel in 2005, a finalist for that award in 2006, and, writing as Shelley Adina, was a Christy Award finalist in 2009. Three of her books have shortlisted for the American Christian Fiction Writers' Carol Award for book of the year. Of her fiction, publisher and industry blogger W. Terry Whalin has said, "Readers will be lost in the vivid world that [she] paints with incredible detail and masterful storytelling."
A transplanted Canadian, Adina returns there annually to have her accent calibrated. Between books, she enjoys traveling with her husband, playing the piano and Celtic harp, and spoiling her flock of rescued chickens. These days, she makes period costumes and only puts up her hair for historical events and fun.
Visit with Adina on Facebook, Twitter, and adinasenft.com