My newest book, Convenient Amish Courtship, brings two friends back together.
From the back cover: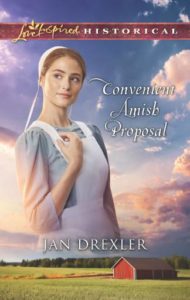 When Bethany Zook's childhood friend returns to Indiana Amish country a widower, with an adorable little girl in tow, she's willing to aid him in any way. But there's just one thing Andrew Yoder needs – a mother for little Mari. And he seems convinced Bethany is the answer, just as she's sure any union between them would be one strictly of convenience…
Andrew thought Bethany had married another. Now, determined to keep Mari despite his mother-in-law's interference, he offers Bethany marriage in name only. But she's quickly becoming more than a housekeeper and a mamm. Can he leave the past behind to claim a family of the heart?
This story was so much fun to write!
Mari captured my heart, and Bethany's, too. From the first time she gazed into two-year-old Mari's eyes, every decision she made had the little girl's well-being in mind.
Of course, Andrew was part of the equation, too. As childhood friends, these two knew and understood each other better than most people. Bethany was heart-broken when Andrew's family had moved to far-off Iowa four years earlier, and when her own mother passed away soon after, she delved into the role of substitute mother for her younger brothers.
Then Andrew received a letter from a mutual friend with the news that Bethany was getting married. He resolved to forget about her and went on with his life, but is it any surprise that Andrew chose a wife for himself that reminded him of his old friend?
Had Bethany really married someone else? She couldn't, because there was only one man who owned her heart – and he always will. So, when Andrew suggests a convenient arrangement, Bethany agrees.
When you add in a mysterious stranger and an interfering mother-in-law, the story is even more fun.
I hope you enjoy Bethany and Andrew's story!
---
Thanks for stopping by Destination Amish, Jan! Fun news: Jan is giving away a copy of Convenient Amish Courtship to one lucky reader! To enter, leave a comment below. Easy peasy!
Giveaway starts today, Tuesday, January 15th and ends Tuesday, January 22nd and is only open to US residents. One winner will be selected at random and announced on Wednesday, January 23rd in the comment section of this blog post. Good luck and don't forget to share this giveaway with your friends!
---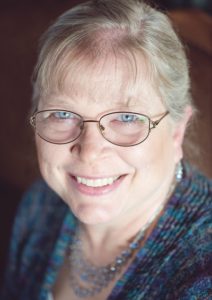 Jan Drexler's ancestors were among the first Amish immigrants in the 1700s, and their experiences are the inspiration for her stories. When she isn't writing she spends much of her time satisfying her cross-stitch addiction or hiking and enjoying the Black Hills of South Dakota with her husband of more than thirty-six years. Her writing partner is her corgi, Thatcher, who makes life…interesting.
She writes historical Amish fiction and is published by Revell and Love Inspired.
Connect with Jan: 
Website: www.JanDrexler.com
Seekerville!: www.seekerville.blogspot.com
Fun blog: yankeebellecafe.blogspot.com
Twitter: @JanDrexler
Facebook: Jan Drexler, Author
---