A strong female character begins with a woman who has experienced life and grown from the lessons learned. Through adversity, she's been wounded; taken note of what caused the mental, physical, or spiritual infliction; explored how to heal; and applied the techniques. When others fall, she's still standing, and when she does bottom out, she's right back on her feet.
Life is a strong taskmaster. When a woman accepts the challenge, she's a powerful role model. The memory of her courageous acts lives long after the story is over. Readers admire her and want to emulate her survival skills.
How does a writer develop a strong female character who is real and feminine? The secret is to uncover those events that influence who she is before chapter one, line one of her story. Backstory is the key to unlock the unique woman we call a heroine.
Consider these aspects.
Adversity: Critical life experiences are essential for the character's development. How she handles these events shows the reader who the heroine is psychologically. These traits frame her heart, mind, and soul.
Ethics: A strong female character has integrity stamped on her heart. Honesty, morals, and life-guiding principles are in her hip pocket.
Faith: A firm belief in God occurs when a heroine realizes life's journey can't be traveled alone. A strong heroine has met with challenges to her faith, but she returns to the awareness that God has always been there and is on her side yesterday, today, and tomorrow.
Family: Powerful relational ties mean the heroine is committed to her family in the good times and the not-so-good. She loves unconditionally, practices forgiveness, and understands the value of boundaries and priorities.
Fear: Danger is all around us, whether real or imagined. Her emotions are tied to those fears. A strong female character is committed to ridding fear from her life and seeks out wise counsel to help her meet her goals.
Lies: No one wants to be labeled as naive. A strong heroine has been betrayed and has trusted those who used her. Growth occurs when she confronts these people, then deals with the consequences.
Love: A strong female character is not afraid of giving her heart to the right person. She's been hurt by love, and at times the pain is intense. But she is determined not to build a wall around her heart and to learn from past mistakes.
Self-Awareness: Honestly facing her wants and desires—and uncovering selfishness—can be humiliating. A strong heroine has developed insight into inappropriate motives.
Truth: Many times, the truth hurts. Unexpected and unpredictable experiences have the potential to scar her forever. A heroine who has the daring to embrace truth can stand strong against those who choose to distort facts.
Wounds: Every breath is filled with potential wounds that can cut our heroine deeply. The strong female character has been struck down mentally, physically, and emotionally and struggled to get back on her feet. Tragedy and adversity can ruin her life and deprive her of joy unless she finds the right tools to survive.
A heroine's backstory includes treasured memories and events that shape her into a balanced and optimistic person. Her real character is formed by how she walks through pain, deals with it, and emerges stronger.
How do you characterize the strong female character?
---
About the Author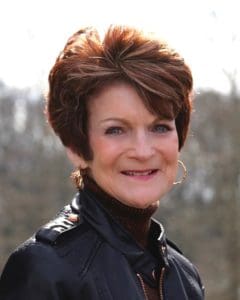 DiAnn Mills is a bestselling author who believes her readers should expect an adventure. She creates action-packed, suspense-filled novels to thrill readers. Her titles have appeared on the CBA and ECPA bestseller lists; won two Christy Awards; and been finalists for the RITA, Daphne du Maurier, Inspirational Reader's Choice, and Carol Award contests. Firewall, the first book in her Houston: FBI series, was listed by Library Journal as one of the best Christian fiction books of 2014. Connect with DiAnn at www.diannmills.com.
---