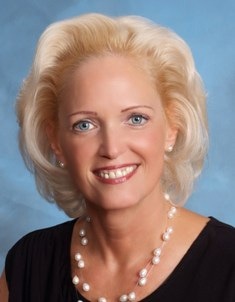 Molly Jebber is the author of Change of Heart, an Amish historical romance. Fascinated by the Amish history, culture, Molly perused her passion to write. Her love or writing led to a book deal with Kensington Publishing as well as three more titles debuting in 2015/2016. Publisher's Weekly magazine announced and listed this book number three in their best ten romance review list for 2015. Romantic Times gave Change of Heart a 4.5 review. Molly loves God, her family and friends. She likes swimming, reading, golf, and spending time with her husband, Ed, daughter, Misty and friends.
What started you on your writing journey?
My childhood imaginary friends, Bugs and Debbie. As an only child before my brother was born, Bugs was my little companion who got the blame for all the things I did wrong, and Debbie got all the credit for the things I did good. Mom laughed at my imaginary friends. Dad was a little worried about me. They were relieved when Bugs and Debbie went by the wayside when my brother, Mitch was born! With my imagination, my friends and family encouraged me to write, and I've always wanted to.
Has some place you have traveled inspired something in your writing?
I love visiting Amish towns and learning from them. They inspire me with their strong belief in God and focus on Him. I find their way of life fascinating. I enjoy shopping in their stores and seeing their handiwork. The quilts and other dry goods are beautiful.
What distracts you from writing the easiest?
My husband, Ed, suggesting we go to dinner or a movie. My daughter, Misty or my friends wanting me to go to lunch for a good gab session, movie, swimming or beach. Eyeing a really good book on my nightstand and picking it up to read a few pages, and then not being able to put it down.
What kind of books do you enjoy reading? (Book recommendations very welcome!)
Devotional, Romance and Mysteries – I loved "Breathing on Her Own" by Rebecca Waters
Which character in your new release most interested you while you wrote? Why?
Becca – She's kind, but speaks her mind. She's got a large birthmark on her hand, but she doesn't let it define her. She loves God and appreciates her Amish upbringing, but she struggles with how to react when she's faced with difficult people and harrowing situations.
Thank you for the interview! Molly is giving one lucky reader the chance to win a copy of Change of Heart.
To enter leave a comment for Molly. For an EXTRA chance share this post and leave a comment if you do.
Giveaway starts today, Monday, June 29th and ends Monday, July 6th.
*Giveaway is only open to US residents*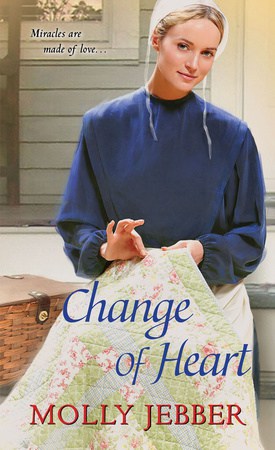 Visit Molly at her website www.mollyjebber.com to sign up for her newsletter for giveaways, where she'll be touring, and new release information.