If there is one thing we can count on from Sarah Price it's that she always delivers a wonderful story. A story filled with memorable characters who are genuine, kind, and worth your time getting to know. An Amish Buggy Ride is no different. We are introduced to Kate Zook, a young Amish woman, who is at the center of her brother David's rage and anger. An anger that is building up and threatening to tear the family apart.
The way Kate handles David is quite remarkable. Never lashing back at David's constant verbal abuse. Deep down Kate Zook blames herself for not speaking up months before. Before an accident occurs…an accident that forever changes her brother and those who love him most…
Are you intrigued?? Are you chomping at the bit to get your hands on a copy of a truly wonderful book? Well, you should be! Find a nice quiet spot, get cozy, and prepare for the clip-clop of hooves… hold on tight as you start down the road on a buggy ride of hurt, longing, forgiveness, and new beginnings…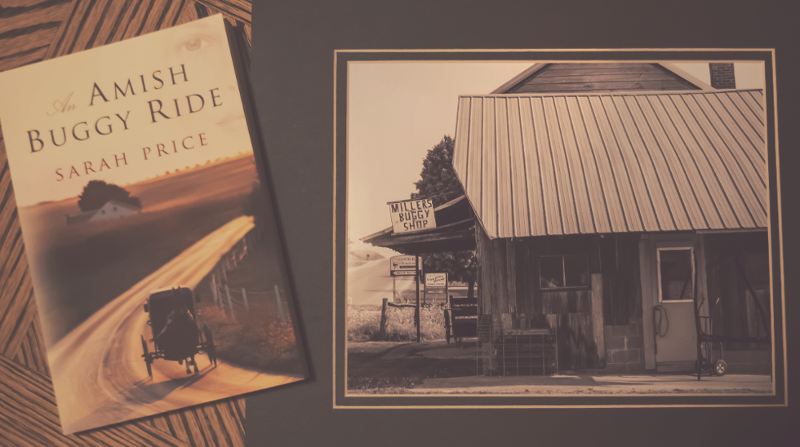 I have prizes to give away! (Claps hands) One grand prize winner will receive a copy of An Amish Buggy Ride and a lovely picture of A Buggy Shop located in Holmes County, Ohio taken by me which I think is rather neat 🙂 
THREE additional winners will be picked to win a copy of the book. 
To enter leave a comment for Sarah. For an EXTRA chance share this post and leave a comment if you do.
Contest starts today Tuesday, November 4th and ends on Tuesday, November 11th.
*Contest is only open to US residents*
*To purchase An Amish Buggy Ride click here*
---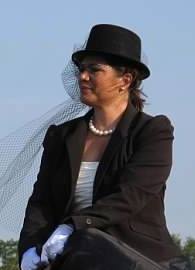 The Preiss family emigrated from Europe in 1705, settling in Pennsylvania as the area's first wave of Mennonite families. Sarah Price has always respected and honored her ancestors through exploration and research about her family history and their religion. At nineteen, she befriended an Amish family and lived on their farm throughout the years.
As a masterful storyteller, Sarah Price prides herself on presenting an authentic Amish experience for her readers. Many of her stories are based on actual people she has met and her own experiences living among the Amish over the years. Sarah now resides in Morris County, New Jersey with her family.
While she started out as an Indie author, she signed on with Realms, an imprint of Charisma House and Waterfall Press, an imprint of Brilliance Publishing. Her first book, First Impressions: An Amish Adaptation of Pride and Prejudice was released in May 2014.
Get the latest news about Sarah Price on Facebook, Twitter, and sarahpriceauthor.com.
An Amish Buggy Ride Review and Giveaway! http://t.co/NhMJUAOgx5

— Destination Amish (@Michelle__Dawn) November 4, 2014