"Of all the books you've written, what was different about the writing of this novella?"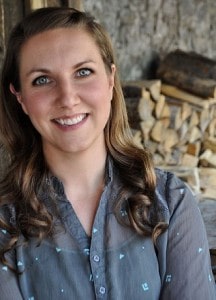 When I was invited to guest blog here at Destination Amish, this is the question that I threw out to my fellow authors of The Heirloom Brides Collection. I thought it might be fun to share their answers, and give you all an inside glance at what went into this collection of four novellas—each inspired by a family heirloom. Their answers are below and I've not only added one of my own, but we have a very special question for you just below!
Tracey Bateman – Something Old
I didn't really take a different path other than writing in a genre I haven't done in a long time.
Traditionally, I take a page from my own current "story" as I begin writing a new book. It's cathartic for me, and while the goal is to entertain, I always feel like if I'm facing a situation in my life, there's a pretty good chance that someone else is facing it too. In "Something Old", my character found herself alone, and for the first time must learn how to accept help and live as part of a community, while making her own way.
Recently I found myself in the same position–needing to be the primary bread winner in our family. As I navigate the changes, I'm learning to lean on my friends and family as never before.
Joanne Bischof – Something New
When I got I got news of this novella collection, up until that point, I had only published books set in Appalachia—a place that has my heart. While I dreamed of this novella also taking place there, I also wanted to open up the world of the characters a bit more by adding an adventure into the works. When Something New begins, the hero is just returning from four years at sea as a sailor on the ice trade. His adventures of faraway lands really brought a fresh layer of intrigue to the heroine who has never been behind the hills and hollows of Appalachia. I hope readers enjoy learning about his adventures as much as she did.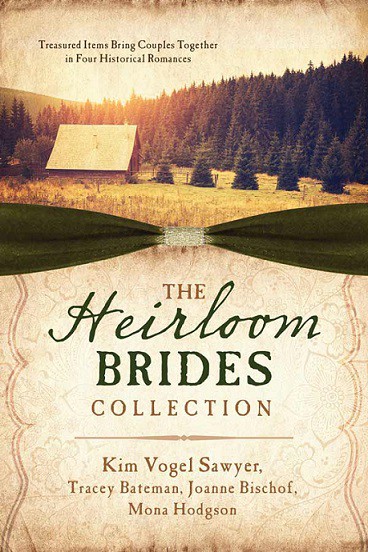 Kim Vogel Sawyer – Something Borrowed
I love including animals in my stories. I'm a pet-owner, I'm especially fond of cats, and it seems natural to incorporate pets–cats or dogs–into my characters' worlds. But until I wrote Something Borrowed, I'd never considered having one of my characters adopt a wild animal as a pet. I queried my Facebook friends for their input on the kind of animal my new-to-country-life heroine could encounter and potentially choose to keep for companionship. They voted wholeheartedly for a coyote. Then I asked for name suggestions, and one of the ladies suggested Rowdy. Perfect! Rowdy the Coyote became an integral thread in the story's fabric.
Mona Hodgson – Something Blue
I enjoy exploring the concept of home—finding a home, returning home. In
Something Blue, both the heroine and I return home to Cripple Creek. In
writing the novella, I went back to the setting for my debut novel, Two
Brides Too Many, and the other three stories in my Sinclair Sisters of
Cripple Creek Series. What fun to revisit the community of characters who
had become so near and dear to my heart. For Darla, a secondary character
in Two Brides Too Many, the return to Colorado holds both pain and promise.
Which will prevail? Can Darla triumph over her past mistakes? Perhaps we
can go home again.
---
Question to readers: What says "home" to you? In the comments, feel free to share a little about home and what makes it special to you.
One person who leaves a comment will be picked to win a paperback copy of Heirloom Brides!
For an
EXTRA

chance share this post and leave a comment if you do.
Giveaway starts today, Wednesday, September 23rd and ends Wednesday, September 30th.
*Giveaway is only open to US residents*