The Federal Bureau of Investigation has specific crimes that receive their attention. By analyzing intelligence and law enforcement functions, the FBI is able to fulfill their mission of "To protect the American people and uphold the Constitution of the United States."
At times, task forces are formed in order to share data and use the expertise of other agencies. The goal is keep America safe.
Here are the 9 crimes sure to have an FBI Special Agent knocking on your door.
1. Terrorism
2. Counterintelligence
3. Cyber Crime
4. Public Corruption
5. Civil Rights
6. Organized Crime
7. White-Color Crime
8. Violent Crime
9. Weapons of Mass Destruction
I suggest if you're involved in any of these, your unlawful activities are about to come to an end.
About Deep Extraction:
FBI Task Force, Book 2
A pacemaker should have saved oil and gas magnate Nathan Moore's life. Instead, it provided his killer with a seemingly perfect means of execution.
A bombing at one of Nathan's oil rigs days earlier indicates his death could be part of a bigger conspiracy, a web Special Agent Tori Templeton must untangle. But her first order of business is separating the personal from the professional—the victim's wife, her best friend, is one of the FBI's prime suspects.
Clearing Sally's name may be the biggest challenge of her career, but Tori finds an unexpected ally in the newest member of the task force, recently reinstated Deputy US Marshal Cole Jeffers. As Tori and Cole dig deeper into Nathan's personal and business affairs, they uncover more than they bargained for. And the closer they get to finding the real killer—and to each other—the more intent someone is on silencing them for good.
Click here to read an excerpt!
---
About DiAnn Mills: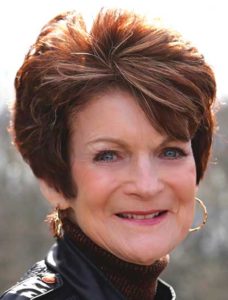 Award-winning author DiAnn Mills combines an adventuresome spirit with unforgettable characters to create action-packed novels. DiAnn's first book was published in 1998. She currently has more than 50 books in print, which have sold more than a million and a half copies and appeared on the CBA and ECPA bestseller lists. DiAnn also won back-to-back Christy Awards in 2010 and 2011 for Breach of Trust and Sworn to Protect, the first two books in her Call of Duty series. Her online home is www.diannmills.com.