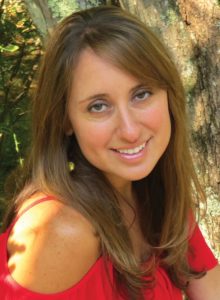 There's an old writing adage out there, and it goes something like this:
Write what you know.
This rule used to intimidate me. A lot. When I first began my writing journey, I was a young mother with two toddlers. I'd married my high school sweetheart and the jobs I'd held were nothing to write home about. Or even write about, for that matter!
I longed to tell stories. Big stories. Stories about history and wars and family issues and trials of faith—stories I did not often have firsthand experience with myself. Yet I longed to tell them, and tell them authentically. How, though, could I begin writing about something that wasn't familiar to me?
This lack of knowledge definitely niggled, and it's one of the reasons I became such an avid fan of research. I could find out, through another's experiences or through straight historical research, what I didn't know.
I don't think I ever broke the write what you know rule more boldly than I did in my newest release, The Hidden Side. While I'd been accustomed to conducting plenty of research for the historical parts of my time-slip stories, the contemporary story in The Hidden Side would take me to new, frightening places.
In this novel, a family is facing the unspeakable actions of one of its members. A mother, Natalie, must bear the actions of her son. A son who is involved in a school shooting. Only he is not the victim—he is the perpetrator.
This was unchartered territory for me. Thankfully, I didn't know what it was like to have a son commit such a terrible crime that he faced being locked away forever. But, as a quick Google search could tell me, there were women out there who knew what this was like. Brave women. Women who have written their testimonies for others, like me, to glimpse not only their ordeals, but their hearts.
Two memoirs in particular (A Mother's Reckoning by Sue Klebold, mother of one of the Columbine shooters, and When I Lay My Isaac Down by Carol Kent) were invaluable resources into gaining the knowledge I did not have. But more than knowledge, they helped me grow in my humanity, my empathy, and my faith. They inspired me to write this story. They inspired the theme throughout the book. The theme of peeling back the layers of things unseen—things we might not want to see . . . the hidden side, the gray area, of those difficult trials.
I think, as a writer, it's important not to let my lack of knowledge stop me from telling a story. Rather, writers should let what we don't know inspire us to not only learn in our minds, but to grow in our hearts. Then we can be set free to share through one of the most powerful mediums of growth and change . . . a story.
Click

HERE

to purchase a copy of The Hidden Side!
---
Heidi Chiavaroli began writing eleven years ago, just after Jesus grabbed hold of her heart. She used her two small boys' nap times to pursue what she thought at the time was a foolish dream. Despite a long road to publication, she hasn't stopped writing since! Heidi won the 2014 ACFW Genesis contest in the historical category. Her debut novel, Freedom's Ring, was a 4½-star Romantic Times Top Pick and a Booklist Top Ten Romance Debut, and her latest novel, The Hidden Side, is scheduled to release in May 2018. Heidi loves exploring places that whisper of historical secrets, especially with her family. She loves running, hiking, baking, and dates with her high-school sweetheart and husband of fourteen years. Heidi makes her home in Massachusetts with her husband, two sons, and Howie, her standard poodle.
---