Did you know that Wisconsin has the fourth largest population of Amish in the country? I love Wisconsin Amish country so much that all of my books are set there. My three earliest books are set in Cashton on the southwest end of the state and my Huckleberry Hill series is set in Bonduel to the northeast. I spent the first week of July on a long road trip visiting some of my favorite Amish sights in both places.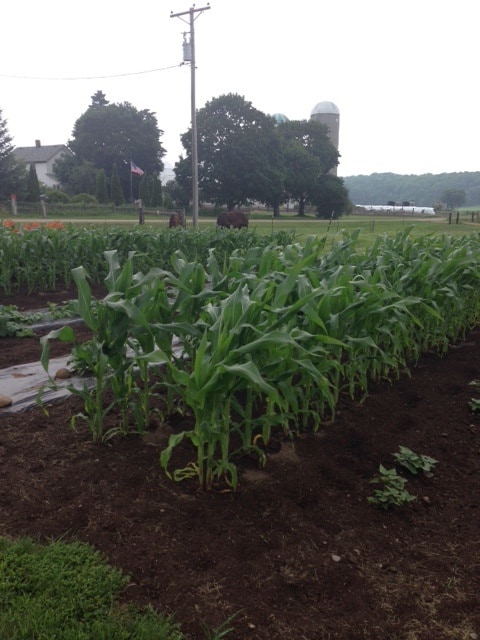 Ken Natzke lives in Bonduel and regularly drives his Amish neighbors around town. He also conducts tours of Amish farms for curious tourists. This trip, Ken took us to an Amish egg farm, a fabric store, the bishop's house, and a cabinet shop.
I find Amish children delightful. I'm sure they find us as fascinating as we find them. Ken's Amish friend gave us a tour of his cabinet shop, and one by one the man'sinto the shop to stare at the peculiar Englisch visitors. By the end of our tour, we were surrounded by four little girls, one little boy, and a curious dog. Four of the children were shoeless. One wore flip-flops. I visited with each of the children briefly, asking them their names and how old they were.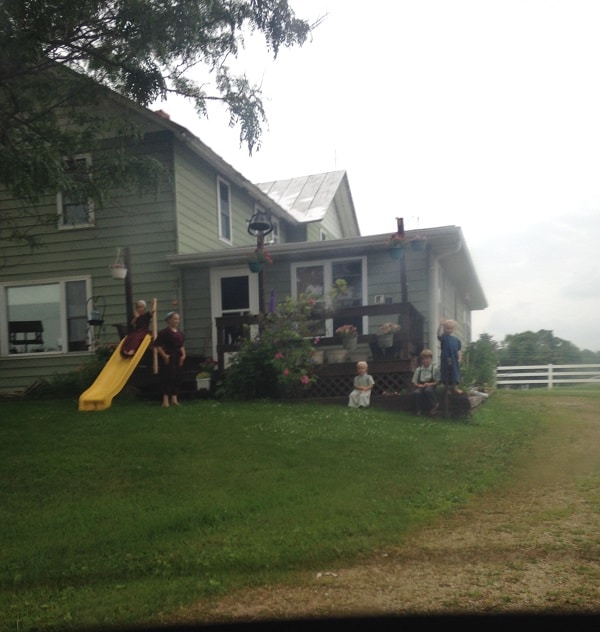 I asked Luanne, the eleven-year-old, if her dog was a boy or a girl.
"I don't know," she said.
"What is its name?" I asked.
"Princess," she replied. I drew my own conclusions as to the sex of the dog.
When we left the shop, the children stepped out and kept their eyes on us until we drove away.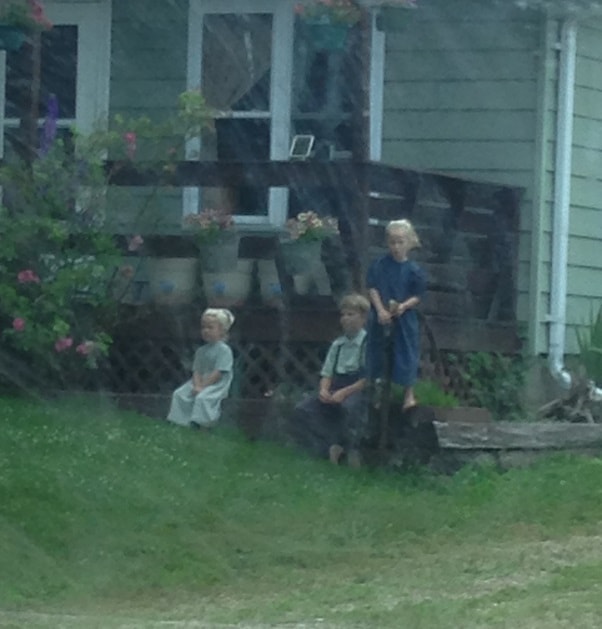 Amish children work hard. They milk cows, care for the farm animals, weed the garden, mop floors, and cook meals. They live a simple, uncomplicated life unencumbered by video games and electronic gadgets. Theirs seems like an almost idyllic childhood. How many of our own children know how to entertain themselves with nothing but a few friends and the great outdoors?
I can't help but think that in our hectic, technology-saturated lives our children and grandchildren have lost something they'll never get back.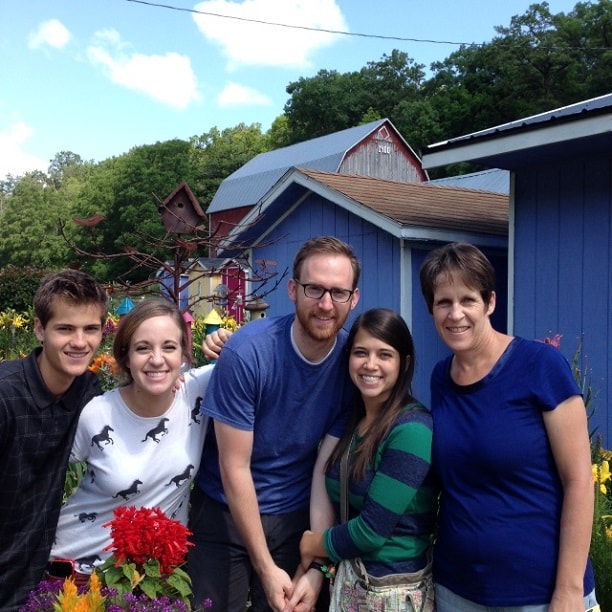 ---
Jennifer Beckstrand is the award-winning author of The Matchmakers of Huckleberry Hill Amish romance series. After growing up with a steady diet of William Shakespeare and Jane Austen, she went slightly crazy and got a degree in mathematics, which came in handy when one of her six children needed help with homework. After her fourth daughter was born, she started writing. By juggling diaper changes, soccer games, music lessons, laundry, and two more children, she finished her first manuscript in just under fourteen years. Jennifer has always been drawn to the strong faith and the enduring family ties of the Plain people and loves writing about the antics of Anna and Felty Helmuth. Jennifer and her husband have been married for thirty years, and she has four daughters, two sons, and three adorable grandsons, whom she spoils rotten.