I never dreamed I'd write Amish books but one day while I was walking on the beach with my husband, an idea came into my head and I knew I wanted to write Their Amish Reunion. I sent the idea to my editors and they all liked it, so I got to work. That book came out in 2018.
But it didn't stop there. They offered me a multi-book contract and my second Amish story Her Amish Child, will be out in February 2019. I'm working on a third—a suspense—and two more are planned.
People often ask me to I like writing these stories? I do. I didn't jump on the bandwagon because Amish fiction is so popular, although I'm sure that's why I got a great contract. This story was one that I would have written with or without a publisher. But there is something very settling and peaceful about writing of a life that is simple and full of faith. These books have been a blessing to me. I don't take that lightly at all. I believe this is why Amish fiction is so popular. These books show us a structured, disciplined way of life that keeps faith and forgiveness front and center. And that is a blessing to all of us!
I hope you'll read Their Amish Reunion and Her Amish Child. They are both very dear to my heart.
---
Thanks for stopping by Destination Amish, Lenora! Are you ready to win some books, everyone? Lenora is giving away a copy of Their Amish Reunion and an advanced copy of Her Amish Child to one lucky reader! To enter, leave a comment below. Easy peasy!
Giveaway starts today, Thursday, January 3rd and ends Thursday, January 10th and is only open to US residents. One winner will be selected at random and announced on Friday, January 11th. Good luck and don't forget to share this giveaway with your friends!
---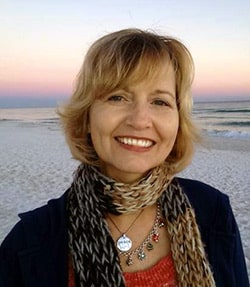 A member of both the RWA and ACFW Honor Rolls, Lenora Worth writes romance and romantic suspense for Love Inspired and also writes for Tule Publishing. Three of her books finaled in the ACFW Carol Awards and several have been RT Reviewer's Choice finalists. She also received the RT Romance Pioneer Award for Inspirational Fiction. "Logan's Child" won the 1998 Best Love Inspired for RT. She is a NY Times, USA Today and Publishers Weekly bestselling writer. With eighty-plus books and novellas published and millions in print, she enjoys adventures with her retired husband, Don. Lenora loves reading, baking and shopping … especially shoe shopping.
---