Today I'm excited to reveal my book cover for The Amish Widow's Rescue. I love the covers for this book series, although this one is more somber than the rest. I have some behind the scenes pictures from this cover shoot, and the funniest part occurred when they were setting up. The model was getting into position, and the photographer's dog jumped into the empty basket. I wish that snapshot could be on the cover. It was so cute, and the model has such a lovely smile in that picture. But for the final photo, they asked her to look like a recent widow, so she looks sad and pensive. And the dog was replaced with strawberries.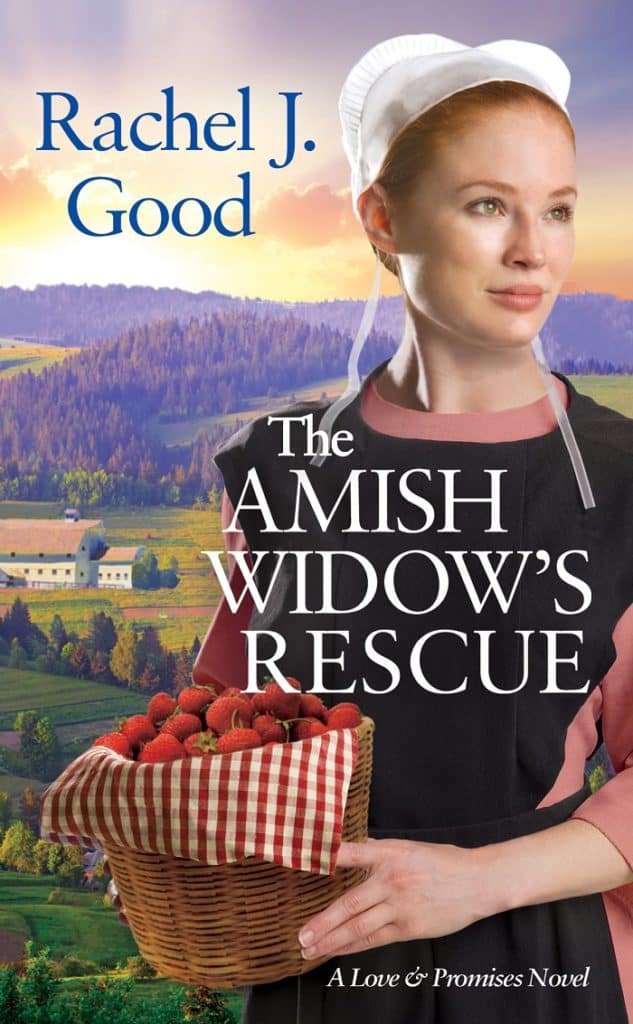 I've included a brief excerpt and blurb below from the book, but first I thought I'd share a little about my research for this book series. Many people ask me if I'm Amish. I'm not, but I'm lucky enough to have lots of Amish friends.
The nice thing about making friends with one Amish person is that you get to meet their friends and extended family. And of course, once you do, you meet all of their family and friends, so before you know it, you have many Amish friends.
That means whenever I need to do research, someone can connect me with the people I need to contact. Of course, being around my Amish friends always brings up many story ideas. I'd never use their actual stories, because I respect their privacy. But the conversations often provide the seeds for my stories. And for each of my books, I try to get as much hands-on experience as possible.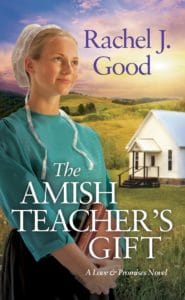 The first book in this series, The Amish Teacher's Gift, is about Ada Rupp, a teacher in an Amish special needs school. I came up with the idea because one of my Amish friends has an autistic daughter. When I learned they had schools for special children, I was determined to find out more. I enjoyed visiting the programs, including the awesome Community Care Center, and meeting the students (or scholars, as the Amish call them) and teachers. The instructors surprised me with their knowledge and up-to-date teaching methods. I also met with Englisch teachers of special needs students to compare techniques and found them very similar.
Having a hearing-impaired nephew gave me some insight into writing six-year-old Nathan, whose daed struggles with sign language. Luckily, Nathan has a wonderful teacher, who's more than happy to teach his daed.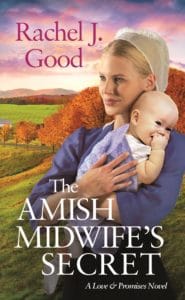 In the second book, The Amish Midwife's Secret, Leah's family runs a natural products store. I often buy herbal products at an Amish-owned store, so I used that as my starting point. Remedies in the book are based on some my Amish friends use for their own families. I researched and tried out some unusual healing techniques myself.
Best of all, I did my research into midwives by using an Amish midwife when I had my two sons at home. Martha had me drink herbal teas and stay active all through labor, the way most Amish women do. That was definitely an immersive experience, but I'm sure not everyone would want to take their research quite that far. 😊
For the third book, The Amish Widow's Rescue, what stands out the most are the odors. Grace cans jams, so making sweet-smelling strawberry jam on a hot day in a kitchen with no fan or air-conditioning made me appreciate my own cooler kitchen. But not all the smells were delicious. Grace's son almost falls into the neighbor's manure pit. I'm sure you can imagine how much fun that was to research.
I did learn, though, that if you're unlucky enough to fall into a manure pit, you shouldn't struggle. It's a bit like being in quicksand. The more you struggle, the faster you sink.
Luckily, Grace's neighbor, Elijah, a loner and a bachelor, is on hand to prevent a disaster. And to provide a happily-ever-after ending, once he realizes all the joy he's been missing by not having a loving family.
Excerpt from The Amish Widow's Rescue
Grace Fisher stood staring after the Englisch doctor who'd just handed her a huge wad of bills. He slipped out the side door of her barn so he couldn't be seen from the house. She longed to run after him to return his money. But she could never erase the secret she'd shared. She'd betrayed Miriam, hoping to save a baby.
The money burned her fingers and her conscience. Judas had accepted thirty pieces of silver. Have I just done the same?
Her daughter toddled toward her and grabbed a handful of Grace's black work apron to stay upright. Grace reached down and swept Libby into her arms. The comforting scent of her daughter's plump body, the horsey smell of the Morgan stamping in his stall, and the cows lowing to be milked all drew her back to the barn and to her work.
But first the money had to be hidden.
After checking over her shoulder to be sure her three-year-old son was still playing with the barn cat, she headed to the farthest stack of hay bales. Levi was now at the age where he noticed details and blurted things out at inappropriate times. The less he knew about this, the better.
If her husband discovered she had this money, he'd take it, and Miriam would never see a penny. Rightfully, this money belonged to their niece. All of it. Perhaps turning it over to Miriam would relieve some of Grace's guilt.
She poked a hole in the top hay bale in the darkest corner. Although she was the only one who fed the animals, she still wanted to hide the roll of bills well. After pushing the money into the opening, she pulled bits of hay over it until no green showed.
Book Description
When Grace Fisher's husband dies – leaving her pregnant and with two small children – she's determined to take care of herself and her family. She cans jam to pay bills, but she struggles to keep up with the orders and watch her little ones, especially her mischievous son.
As a good neighbor, Elijah Beiler volunteers to help by caring for Grace's livestock. But as a loner and a bachelor, he keeps his distance from the pretty widow. Ever since his family fell apart when he was a child, he's convinced love leads to heartbreak.
After saving Grace's son from drowning, Elijah realizes how much he's missing in life. Seeing Grace reunite with her son reminds him how much he's always longed for a family. But can he convince the independent widow to accept his help and protection? And can he overcome his own past hurts and open his heart to a ready-made family?
About the Author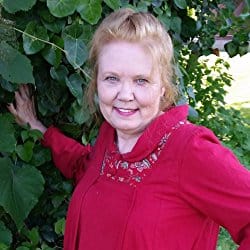 Inspirational author Rachel J. Good writes life-changing, heart-tugging novels of faith, hope, and forgiveness. The author of several Amish romance series, she grew up near Lancaster County, Pennsylvania, the setting for many of her stories. Striving to be as authentic as possible, she spends time with her Amish friends, doing chores on their farm and attending family events.
Rachel's Amish series include Sisters & Friends (Charisma House & Harlequin), Love & Promises (Hachette/Grand Central), Hearts of Amish Country (Annie's Book Club), and the forthcoming Surprised by Love (Kensington). She also has several anthologies in print as well as the Amish Quilts Coloring Book.
To learn more about Rachel, visit her at www.racheljgood.com. You can also find her on Facebook and Instagram, or sign up for her newsletter.
---
Thanks for visiting us, Rachel! Who's ready for an awesome giveaway? Rachel will be giving away a signed ARC (advance reader copy) of The Amish Midwife's Secret, coming November 27, 2018. 
To enter, leave a comment below. One winner will be selected at random and announced on Friday, September 14th. Good luck and don't forget to share this giveaway with your friends! 
Giveaway starts today, Thursday, September 6th and ends Thursday, September 13th and is only open to US residents.
---