Secret Sister : An Amish Christmas Tale – Worth the Read
Christmas is a time for reflection, for family, and for some, a renewal of faith. When I received Sarah Price's latest novel, Secret Sister : An Amish Christmas Tale, I was ready to snuggle down with a good book and focus on the upcoming holy holidays. Secret Sister fit the bill perfectly.
Secret Sister tells the story of Grace Beiler. Grace is facing her first Christmas as a widow, as her loving husband of almost 50 years has left his earthly home. Grace is struggling…but then she starts receiving gifts and notes from a special someone. Each thing she receives correlates to something significant from her past. Who could this secret sister be? Perhaps her first Christmas alone won't be so lonely after all?
I was given Secret Sister in exchange for my honest review. I found this to be a very satisfying read. Sarah Price did an excellent job of connecting Grace's past with her present. At first, I thought I might not be interested in a story about a woman in her late 60s. I was wrong. Price wrote Secret Sister in such a way that the storyline moved fluidly from one era to the next. I was thoroughly hypnotized to the last page. Don't miss out on Secret Sister this Christmas season.
Secret Sister is on SALE for a LIMITED time! Click on the picture to get your copy!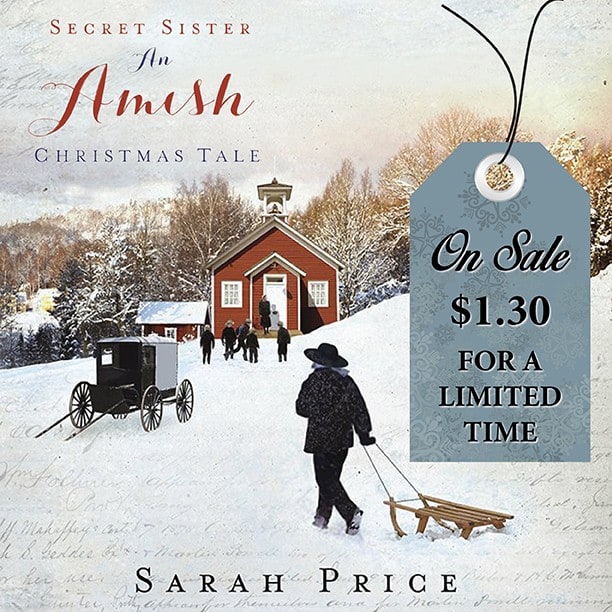 ---
Susan Ferrell and her husband make their home in the Atlanta Metro area. Although Susan struggles with chronic migraine headaches, she stays very busy as a stay-at-home mom to one very precocious little girl. While catching her breath, she feeds her Amishaholic tendencies by reading vast amounts of Amish literature!