I am thrilled to welcome Kelly Irvin today! Kelly's newest book is A Heart Made New which is out now. Would you like to win a copy? Here is your chance…..Kelly is giving away one copy to a lucky reader! To enter leave a comment at the end of the interview for Kelly. Happy reading and good luck!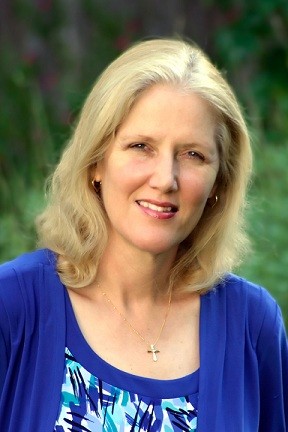 Why don't we start by you telling us a little about yourself?
I was born and raised in Kansas, but I've lived in Texas since the early eighties. Even as a child, I knew I wanted to be a writer when I grew up. Coming from a working class family, I knew the importance of being able to support myself so I pursued a degree in journalism at the University of Kansas and went to work as a newspaper reporter. That way I could write everyday and get paid for it. I still wanted to write fiction, but it took me years to get to the place in my life where I could balance work and family with the time to write a novel. At forty-five, I realized I'd better do it or it would be too late. It took seven years to get my first novel published, but it's been a great ride. I'm married to the love of my life, photographer Tim Irvin. We have two young adult children and two cats (my daughter recently moved into her apartment and took our third cat with her for company). For fun, I like to read and go to the movies, but I don't have time to do either these days!
Can you tell us about your latest book?
A Heart Made New is one of my favorites.  Here's the cover blurb:
In the second novel of Kelly Irvin's Bliss Creek Amish series, readers will be delighted to return to a town and a family they've already come to love.
Annie Shirack is trying to fight her feelings for David Plank, a young Amish man who's struggling with an aggressive case of Hodgkin's lymphoma. David loves Annie too much to let her into his life, only, he fears, to leave her.
When a homeless young woman named Charisma and her two-year-old daughter, Gracie, show up in Bliss Creek, Annie welcomes them into the Shirack household and tries to help them establish a new life. But all the good deeds in the world can't change the ache in Annie's heart…or help her forget the man she loves.
This might be hard, but who is your favorite character that you have written?
I think it's a tie between Josiah Shirack and his sister Annie. Josiah is like me, rebellious and stiff-necked. He wants to do the right thing, but he's also an independent thinker and that gets him in trouble in a close knit conservative Amish community. I'd like to be more like Annie, who is a sweet, loving young woman who lives her faith by helping others. She even convinces her brother Luke to take in a homeless woman and her little girl so they can get a new start. You'll have to read A Heart Made New to find out all the repercussions for that decision. I love the characters and the story in this book.
Which character can you identify the most with?
It's Josiah, believe it or not. I spent a lot of years doing what I wanted to do, not considering the consequences. Like lots of folks, I took a hike off the path in my twenties and it took me a long time to find my way back. Fortunately, my parents laid a strong foundation by making sure all five of us kids went to church and Sunday school during our growing up years. And then I met my husband and becoming his wife and becoming a mother helped me become grounded in the things that are important. Josiah goes through some difficult times during his rumspringa  in To Love and to Cherish. Now he's back home and trying hard to do the right thing in A Heart Made New. Some difficult obstacles to his newfound commitment to his faith and community appear and he has to make hard choices. Watching him find his way was really fun for me as the author.
How do you do your research for your books? Do you have Amish friends?
I've done a tremendous amount of reading. This summer, my husband and I traveled to Missouri to visit an Amish community there. We went to an Amish auction that was a fundraiser for one of their schools. It was fascinating. I wanted to stay much longer than we were able to do. I also subscribe to The Budget newspaper, which contains articles written by Amish "scribes" from Amish communities all across the country. It gives me this peek into their daily lives that I love. I'm able to cull details from their stories about the things that happen to them day in and day out. Small things that give authenticity to my stories. Living and laboring on farms means lots of hard work, many injuries that we don't see in urban areas, buggy accidents, farm accidents, snake bites, but also lots of socializing that includes ice cream and lemonade and hot dogs and singings and weddings. The research is fun!
What question have you always wanted to be asked in an interview?
Nothing comes to mind off the top of my head, but I can share a few tidbits that might surprise people. As a little girl, I wanted to be a professional baseball player when I grew up. I loved the Kansas City Royals and used to listen to the play-by-play on the radio and pretend I was one of the players. As a college student, I spent a year and a half in San Jose, Costa Rica, and learned to speak Spanish. I lived in the border towns of Laredo and El Paso for six years, working as a newspaper reporter. That's where I met my husband (El Paso). We'd only known each other for three months when we got married. We'll have been 25 years in February. We're going to Hawaii to celebrate and I can't wait!
What inspired you to become an author?
I don't know that it was something specific. I've always loved to write stories. All through my childhood I wrote short stories, plays, and poems as well as working for the school newspaper and yearbook.  Writing is like breathing for me and I have all these stories in my head bursting to get out.  I can't imagine not writing. It's my spiritual gift so I need to use it, not squander it. I feel more comfortable with words. I'm not a numbers person or a visual person. I love reading. Books take me to places I've never been and allow me to experience all sorts of things I wouldn't be able to do otherwise. I love good stories and being a novelist allows me to give the gift of these experiences to others.
What is your favorite thing about being an author?
The writing part. I love sitting down at the computer and letting my fingers fly. I don't know where the words come from but they're always there. I'm not one of those writers who has to warm up or get in the mood. Sometimes, I can't type fast enough to get it all down. I'm somewhat of an introvert so the other parts of being an author, whether it's interviewing people for research or being interviewed or doing book signings are less fun for me. But I love the affirmation from readers that they enjoy the books. I love hearing from them when they're touched by something they've read.
Do you have anything that you would like to share?
I'm thankful to the readers who buy my books and I love getting emails from them. Their insights and feedback are precious to me. I know these are hard economic times and people have many options for how to spend their discretionary funds. I try to do everything I can to make my stories worth reading. I just want readers to know what a blessing they are to me.
What's next for you?
A few months ago, I signed contracts with Harvest House Publishing  for a three-book spin-off series called New Hope Amish. Some of the families from Bliss Creek pick up and move to Missouri after oil is discovered on one of their farms. I'm having a great time writing these stories because I get to revisit some of my favorite characters in Bliss Creek while plopping some of them down in a new setting with new characters and lots of new challenges. It's been fun!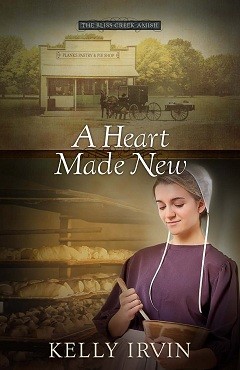 Contest Rules
Simply leave a comment on this post below to be entered.
Contest starts today October 1st and ends on October 5th. Winners will be announced on Saturday the 6th. Good Luck!
Don't Forget To: Share on Facebook or Tweet on Twitter, and leave another comment if you did. That's another chance to win! The sharing buttons are below:)
Author Links
http://www.kellyirvin.com/
http://www.facebook.com/kelly.irvin