Hi, Debby! Welcome to Destination Amish. Can you share a little about yourself and your books?
Michelle, thanks for inviting me to your blog! I write inspirational romantic suspense and have published twenty books with Love Inspired. My last project was a Military Investigations series that included nine stand-alone stories. In the last few books, I created an Amish community located near my fictional military post and enjoyed adding the Amish thread to those stories about military heroes.
My current trilogy is a straight Amish suspense that features three sisters caught in a human trafficking web located in the North Georgia mountains. Amish Refuge came out in May. Undercover Amish will release in October, and Amish Rescue will be published in April 2018.
How are you spending your summer?
I just attended the Romance Writers of America National Conference in Disney World, Florida. The entire week was so rewarding with great workshops presented by top names in the publishing industry. It's always special to reconnect with old friends and to meet new folks who love to write. I had a wonderful week, but by the end of the conference, I was eager to get home and back to my stories.
Later this month, I will attend the Christian Fiction Readers' Retreat in Cincinnati and plan to visit Holmes County and many of the Amish communities in Ohio following the event. This fall, I'm traveling to the Holy Land…something I've longed to do for years!
Have you ever visited an Amish community?
My family is from Ohio, and I graduated from the Ohio State University so visiting the Amish communities was something I did often. I've also lived near the Amish in Pennsylvania and always enjoyed the Lancaster area. Last year, I traveled to Ethridge, Tennessee, where I visited a number of Amish farms and businesses and continue to correspond with a lovely Amish lady who had invited me into her home.
Who is your favorite character that you have written and why?
Miriam Miller is the heroine in Amish Refuge. She's strong and determined and has to fight off a terrible man who's holding her captive. I love Miriam's gumption. She needs to find her sister, Sarah, and nothing will stop her…not even a killer who has her in his cross hairs. Amish widower, Abram Zook, provides refuge for Miriam, and all too quickly, she realizes not only her life but also her heart might be in danger.
What does a typical writing day look like for you?
I do household chores and errands in the morning and write in the afternoon. Usually, I stop at 5 PM to take a walk. After dinner, I'm often back at my computer.
Have you always wanted to be an author?
I've always loved reading and writing and penned my first—very short novel—in third grade. I also loved science and medicine and pursued a degree in medical technology and worked in the clinical laboratory after graduation. Following the birth of my first child, I turned in my test tubes and became a stay-at-home mom. I started writing in earnest when my children were older. My debut novel was released in 2007, and now, ten years later, I'm still so thankful that my writing dream came true.
What is one thing about you that readers would be surprised to learn?
Hmmm? Perhaps that I enjoy the revision process more than writing the first draft. In my opinion, the story comes alive as I rework the pages.
What's next for you?
I'll continue writing Amish suspense. My next project will feature an Amish woman who had a small role in the three earlier books. Her name is Rosie Glick and she's insisting that I tell her story.
Thanks so much for visiting us! How can readers connect with you?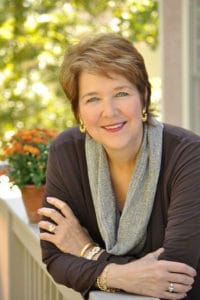 Thanks for asking, Michelle. I love to hear from readers and hope they'll contact me in one of the following ways:
Website: www.DebbyGiusti.com
Email: Debby@DebbyGiusti.com
Blog: www.seekerville.blogspot.com
Facebook: https://www.facebook.com/debby.giusti.9
Twitter: https://twitter.com/DebbyGiusti

Debby is giving one lucky reader the chance to win a copy of Amish Refuge! To enter, leave a comment below. The winner will be selected at random and announced on Saturday, August 12th.
*Giveaway starts today, Friday, August 4th and ends Friday, August 11th and is only open to US residents*
---
---