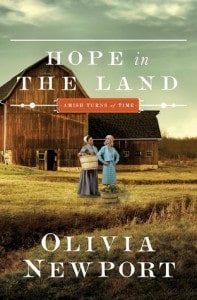 Hope is a word we use casually. We hope for nice weather. We hope for that check to arrive in time. We hope to meet a deadline. We hope someone else will keep a promise made to us. We hope there will be no traffic jam on the way to an important appointment. We hope our insurance rates will not go up after a fender bender. We hope for a nice fat tax refund.
But we all know that hope runs deeper than any of these ordinary wishes that often (though not always) are about own own convenience more than anything else.
Hope comes down to being able to see past current circumstances, which may not be within our control, and grasp a vision of meaningful life on the other side.
I've always wanted to write a novel set during the Depression, and hope seemed like the perfect theme to explore while writing about such desperate times for so many people. Not everyone suffered to the same degree, but between the economic crash in 1929 and the raging dust storms of the mid-1930s, it wasn't an easy time. My mother was born in 1926, and when I listen to stories of her growing years in rural Arkansas, I feel in my bones how hard times were. Her father lost his furniture store to the economic downturn. Then while the family lived with my great-grandparents and their belongings were stored on someone else's property, fire destroyed everything they had. My mother remembers depending on donated bags of beans or rice to keep the large family fed.
After I began writing historical Amish novels, I wasn't sure the niche would ever intersect with my interest in the Depression. And then I stumbled on a footnote in something I was reading that directed me to a large study of farm wives and their contributions to the resilience of farms during the Depression. Amish wives in Lancaster County, Pennsylvania, participated in the research.
Bingo! I had my historical hook.
The resulting story is Hope in the Land, which releases April 1, 2016. The title captures the book on multiple levels—the hope that comes from living close to the land, the hope that rises from neighbor helping neighbor, the hope so badly needed across the country.
Here's a bit more about the book:
When Henry Edison turns up in Lancaster County to survey farm women about their domestic contributions during the 1930s, the last thing Amish housewife Gloria Grabill has time for is the government agent's unending questions. Gloria's hands are already full with a farm to run alongside her husband, a houseful of children, and an English neighbor, Minerva Swain, who has been trying Gloria's patience for forty years. Gloria's oldest daughter, Polly, wants nothing more than the traditional path of an Amish farmer's wife, but everything she does seems to push Thomas Coblentz further away. While the Great Depression shadows the country in gloom, can Amish and English neighbors in Lancaster County grasp the goodness that will sustain hope?
Hope is central to the Christian faith. It is the thread that runs through the entire narrative of the Bible. We hope in God not just for answered prayer to our benefit but for God's redeeming presence in all our moments and all our days. And because of this, we are able to see through the tunnels to the light on the other side and know that we are loved and cherished by the author of hope.
May Hope in the Land be a story that helps you see hope in your own life and, even more, the ways that you can bring hope into someone else's.
---
WANT TO WIN A COPY OF HOPE IN THE LAND? Olivia is giving away a copy to one lucky reader!
To enter leave a comment for Olivia. For an EXTRA chance share this post and leave a comment if you do.
Giveaway starts today, Thursday, March 24th and ends Thursday, March 31st.
*Giveaway is only open to US residents*
---
Olivia Newport is the author of the Valley of Choice series of Amish stories and the ongoing collection of Amish Turns of Time, which includes Wonderful Lonesome, Meek and Mild, and Brightest and Best. Hope in the Land releases April 2016.