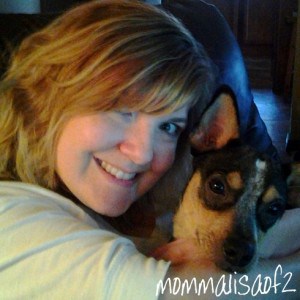 I thought I'd take this opportunity to introduce myself.
So—Hello! I'm Lisa! 🙂
I'm not Amish. I have never been Amish. I've never lived with the Amish. I do have friends who were once Amish, lived with the Amish, and who work with the Amish. But, since their experiences don't give me any authority on the subject, you will never see me write about—the Amish.
I come from a family of ministers-men and women-on both sides of my dad's family and at least one side of my mom's family. My father is a minister, so I am one of those "preacher's kids". And, I was a pretty typical one. Dad's "job" moved us around a lot. We moved from OH to PA to CA (Los Angeles) to MO all in three years' time. That time happened to be middle school which is not an ideal age for change in a hormonal girl's life.
I am glad, however, that we landed in Missouri since that is where I met and married my high school sweetheart. (Yes, I did! Everyone say, "Awwwwww" together). We've avoided becoming one of the statistics and celebrated 25 years of marriage last May <3.
We have two boys. Well. They aren't really boys anymore. One is twenty, the other is almost seventeen. I adore them. I have my reserved deep thinker and my charming "talker". I truly have been a blessed mom. They are both amazing young men.
Just when we made it to nights without interruptions and mostly self-sufficiency, my three guys rescued a stray puppy. I am once again a "mommy"—getting up two times a night for potty trips, cleaning up throw up and administering baths. Oh—and it's yet another boy. My house is so full of testosterone that I find it necessary to flee at times.
When I run away, it's only for a few hours. But, they are hours well spent with my beautiful friends—all of whom I consider sisters. I have been blessed with such loving and funny (they make me laugh-I'm not saying they are weird :)) girls. I don't know what I would do without our little "time-outs".
I've been through some not-so-great times. I've dealt with depression, anxiety, and panic. I tend to write about these subjects because I've found that many people have had the same types of experiences.
Well, that's a little about me. I'm looking forward to getting to know all of you. I love comments and replies! <3
---
Lisa Bull sees her life as a journey along God's divine plan. While considering herself an expert on nothing, she enjoys laughing and has made "choosing joy" her motto. Lisa has experienced God's unfailing love and grace in her life and wants nothing more than for others to enjoy that same gift in their lives.
Lisa is the daughter and granddaughter of ministers. She has multiple relatives in ministry on both sides of her father's family including several pastors, pastor's wives, and missionaries. In fact, ministry in her maternal grandmother's family can be traced back several generations. She loves being a wife and mother of two terrific young men.
Visit Lisa at mommalisaof2-LISA'S PERCEPTIONS