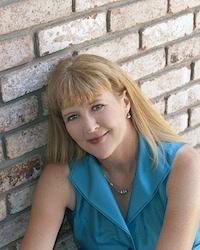 Panic!
"It isn't the mountains ahead that wear you out, it's the grain of sand in your shoe." Amish proverb
In The Calling, twenty-year-old Bethany Schrock starts to experience panic attacks—which are very real and very terrifying, so much so that she is convinced she's losing her mind.
Bethany is in good company. Each year, 20% of adults in the United States will experience some kind of anxiety disorder. When the right mix of circumstances collide, worry can become such a mental burden that it can make us physically sick—as it did with Bethany. One of the worst things Bethany did was to isolate herself.
"You're breaking up with me?" Jimmy's mouth opened wide and his eyes quit twinkling. "And we haven't even started courting yet?"
"I've given it a lot of thought since we talked, Jimmy," Bethany said, trying to sound clear and strong and brave. No wavering. "It's for the best. It's good that nothing's gotten started yet. It'll be easier. We were friends before and this way we'll remain friends." It hurt too much to look in his eyes so she didn't.
He grabbed her shoulders and made her face him. "What have I done wrong?'
Tell him. Don't tell him. "Nothing. It's nothing like that. It's just…I'm just not right for you." To her horror, tears sprang to her eyes and she bit her lip, trying to make them stop. It had been such along afternoon and she was dangerously emotional, teetering on a breakdown.
"Whatever I did, I'm sorry. If you'll just tell me, I promise I won't do it again."
That pulled her up short. Sympathy was the last thing she expected, or deserved Tell him. Don't tell him. She turned her head away and looked at the chicken hatchery in the distance. "You wouldn't understand."
He gave her shoulders a gentle shake. "Then help me to understand. Why are you suddenly going cold on me? Usually, you're only mad if I've done something stupid."
His face looked so sad, she wanted to hug him, but of course she didn't dare. "I'm not mad at you. I'm not."
His shoulders slumped. Just as he was about to say something, she stopped him. "Please. I just need to be left alone. Can't you understand that?"
He shrugged, but not in a good way, as if he accepted what was coming and was bracing himself for it. "Year, sure. Absolutely." He let her go and took a step back, then his eyes turned to a snapping fire for a second and his mouth broke into one of those reckless smiles that made her feel as if her heartbeat missed a hitch. "Don't you worry none about me, Bethany," he said, the words clipped, hard. "I'll get along just fine."
But then she never doubted that and it was hardly to be wondered. Him wit his mighty faith, so strong and solid. It was herself she doubted. "I know. I know you will."
He gave her a probing look, one she couldn't read. "Just answer me this…what are you so afraid of?"
She turned her from his hard gaze and felt burning tears flood into her eyes, causing her to sniff like a baby. He just wouldn't leave well enough alone and made her look at him square in the face. "Tell me."
She hesitated for a moment before giving him the only possible answer. "Of making a terrible mistake." 
Panic attacks, depression, troubled minds—these are legitimate and very serious. Too often, the church (meaning us) ignores or underestimates those red flags by throwing a few bromides at them: Pray harder. Read your Bible. Trust in God. Stop worrying. Good advice, but there is no shame in receiving medical help for additional support. Just as insulin is needed for a diabetic, anti-anxiety and anti-depressants can be lifelines for those whose life is controlled by worry.
I don't think it's spoiling anything in The Calling to reveal that Bethany finally sought out medical help from a doctor, coping tools from a counselor, and a listening ear from a friend. Those supports made all the difference for her.
Does worry control your life? Today, tell someone. Talk to God. Talk to a trusted friend. And talk to your doctor, too.
Thanks so much for this great post Suzanne! I know everyone will be delighted to know that Suzanne is giving a copy of The Calling away to one lucky reader. How awesome is that?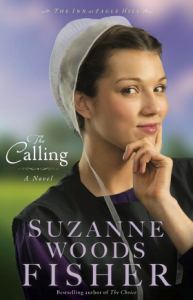 To enter leave a comment below. If you would like an Extra chance share this link on  Facebook or Twitter. Remember to leave another comment if you did.
**Contest starts today Tuesday, January 14th and ends on Tuesday, January 21st.**