Marta Perry is our guest today and she is blogging about a subject I know we all love…Amish cooking. She is also giving one lucky reader the chance to win her new book Susanna's Dream. Contest rules are at the bottom of the post. Let's all welcome Marta to Destination Amish!
Amish Cooking by Marta Perry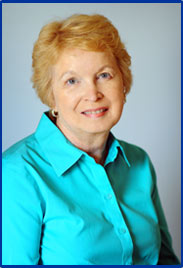 One of the best things about writing Amish fiction is the necessity of mentioning Amish food frequently—and it's impossible to mention without tasting! Since my family heritage is Pennsylvania Dutch, I have plenty of traditional recipes in my collection. I come from a long line of women who were happiest when they were feeding people, and I really enjoy carrying on the tradition!
The Pennsylvania Dutch are not really Dutch at all. We're descendants of German-speaking immigrants who came to Pennsylvania in the seventeen hundreds, drawn by William Penn's promise of ample farmland and religious freedom. So many came that it's estimated that fully one-fourth of today's Pennsylvania residents are of German-speaking descent. They brought with them their unique folk art, their religion, and their cherished recipes for hearty breads, pies and cakes, sweets and sours–farm food, suitable for nourishing a family through a day of work from sun-up to sun-down.
Even the names are engaging: whoopie pies and pefferneuse, schnitz un knepp, hexel and mummix, all tantalize both curiosity and taste buds. If I've convinced you to give Pennsylvania Dutch cooking a try, here's my recipe for Shoofly Pie, a traditional breakfast dish:
Shoofly Pie
Filling: Mix together 1 ½ cups boiling water, 1 teaspoons baking soda, and 1 cup of molasses.
Crumbs: Mix 4 cups of flour with 2 cups of brown sugar and a pinch of salt. Cut in one cup of shortening until crumbs form.
Line 2 pie tins with pastry, either homemade or purchased shells. Pour half of the filling into each shell. Put half of the crumbs in each shell over the filling. Bake at 350 degrees for 35 minutes.  This is a "wet-bottom" shoofly pie recipe, with lots of juice in the bottom layer. Enjoy!
You'll find more recipes in the back of my current Amish novel, SUSANNA'S DREAM, out from Berkley Books this month. And if you'd like to receive a copy of my brochure of Pennsylvania Dutch recipes, just contact me at [email protected].
To enter leave a comment below. If you would like an Extra chance share this link on  Facebook or Twitter. Remember to leave another comment if you did.
**Contest starts today Monday, February 3rd and ends on Monday, February 10th.**