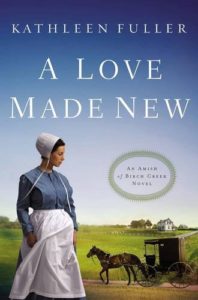 A Love Made New, the third book in my Amish of Birch Creek series, is set in the fictional town of Birch Creek, a small Amish community near Holmes County, OH. Over the years I've made several visits to Holmes and Middlefield (Geauga County) and I've enjoyed every visit. One of my favorite things to do is to drive the back roads and take pictures. The scenery is so beautiful in this part of Ohio. There are gently rolling hills, stunning fields and gardens, plenty of livestock grazing on acres of fertile pasture, and of course, the Amish themselves. If you get a chance to visit Holmes or Geauga county I highly recommend spending some time getting lost in the countryside.
While A Love Made New is set in a fictional Amish community, the setting and characters reflect real-life. Abigail Schrock lost her parents in a buggy accident, then lost the man she loved when he left her for another woman. These events have a devastating impact on her (of course!). Raw and hurting, she has trouble believing someone as kind and caring as Asa Bontrager would be interested in her.
Self-esteem and self-worth are things we all struggle with at one time or another. Through Abigail, I wanted to show two things: 1) finding our self-worth in people and things can only lead to disappointment and pain, because our worth is found in God and 2) God takes the deepest pain and turns it into something beautiful. Abigail, like many of us, had to go through pain and brokenness before she discovered her worth and identity in Christ. My hope is that through Abigail's story, readers will see a little bit of themselves in the character, and a whole lot of God's love in their lives.
WANT TO WIN A COPY OF A LOVE MADE NEW?  Thomas Nelson Publishing is giving away a copy to one lucky reader!
To enter, leave a comment for Kathleen. For an EXTRA chance share this post and leave a comment if you do. Giveaway starts on 9/16/16 and ends on 9/23/16.
*Giveaway is only open to US residents*
---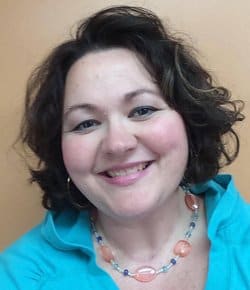 I was born in New Orleans, Louisiana, grew up in Little Rock, Arkansas, and currently live in Geneva, Ohio. I've been married to James for 22 wonderful years (really, they have been wonderful!) We have three terrific children, three dogs, and have raised cattle, pigs, and chickens at various times over the years. We would have gone into the goat business, but I had to draw the line somewhere. I started writing in 2000, and published my first short story a year later. Since then I have authored several short stories, novellas, novels, and have done a lot of freelance non-fiction work. I have also worked as an editor. I have a Masters degree in Special Education, emphasis on teaching the blind and visually impaired, and a Bachelors in Early Childhood/Elementary Education. I have taught all age groups ranging from age 4 to age 21. A few of my favorite things: my relationship with Christ, chocolate (of course!), autumn, a satisfying book, good friends, a sense of humor, people who don't take themselves seriously, haunting melodies, NFL football, and did I mention chocolate?