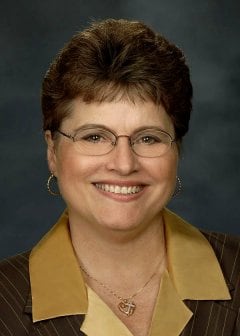 Hi, Patricia. I am excited to interview you today! Tell readers all about your new book, An Amish Harvest (The Amish Bachelors).
Thank you for inviting me to your blog.
An Amish Harvest is the story of Samuel Bowman, a young man who is injured when a gas generator explodes and suffers burns on his hands and face. He fears he may never see again. Harvest is the busiest time of the year for his family so his father hires an Amish widow, Rebecca Miller, to be a temporary nurse. Samuel finds his unwanted caretaker to be bossy and outspoken. Rebecca sees her patient is wallowing in self-pity and will have none of it. A battle of wills ensues that will bring both lonely people a chance at love and a new life if they are willing to put the pain of their pasts behind them.
Is this book based on someone you know, or events in your own life?
I feel as if I have known the five Bowman brothers for a long time. This is the second book with these characters. Readers met the family in the last book of my Brides of Amish Country series, Amish Redemption, in which Joshua Bowman was the hero. As I was writing that book, I knew I wanted to tell all the brothers stories and the idea for my new series was born. I grew up with four brothers of my own, each one as different as could be from the next. That may have given me some good insight into the dynamics of these young men, but the characters aren't based on people I know. Just people I'd like to know.
Which character can you identify with most?
That would have to be the heroine, Rebecca Miller. I spend 40 years as a nurse. Two of those years, I worked as a home health nurse. That made it easy to envision Rebecca as a strong-willed woman who always had her patient's best interest at heart even when the patient couldn't see that. Nurses are people I respect and admire. It's a tough job and one I loved, but I'm happy being a writer. The hours are better, too.
When did you first realize you wanted to be a writer?
I was in high school when I first thought about being a writer. I took creative writing there and in college, but I was called to be a nurse, a wife and then a mother. I never gave up the dream of being a writer, but I chose to put it on hold until I retired. I thought that would be a good time to write a book. Happily, I found the time to give it a try after my daughter left home. It took me eight years to sell my first story so I'm glad I didn't wait any longer. My husband was very supportive and encouraging and I was blessed when I found a local writers group that enabled me to learn about the business side of this creative job.
What do you like to do when you're not writing?
I like to read, but I do that mostly for research these days. I love to go fishing and I love to travel. I've been to Europe, Central America, Alaska, all far-flung places for this Kansas girl and there are still places I'd like to visit.
Do you have a favorite scene or quote from your book?
Oh, yes! The first meeting of Samuel and Rebecca. He's upset that she is there and stubbornly refuses to get out of bed. Rebecca knows he should be up so she pours water on his feet to make him get out of bed. Just a little, but it proves she means business. I love their interactions.
What's next for you?
Writing, writing, more writing, plus a little fishing and traveling, that's what is next for me. I recently finished a series with Emma Miller and Rebecca Kertz called Lancaster Courtships. My book, An Amish Midwife, is the third and final book in the series. It will be in stores in October. After that, I have another book in the Amish Bachelors series. I'm telling Luke's story. He is the most troubled of the Bowman brothers with a dark history. Finding the right woman for him and helping him overcome his past has been a challenge but I think I got it right. The story is called An Amish Noel. Readers can look for it in stores in December.
Thanks again for inviting me.
Patricia Davids
Thank you so much for the interview! Patricia is giving away a copy of An Amish Harvest to one lucky reader. How great is that?!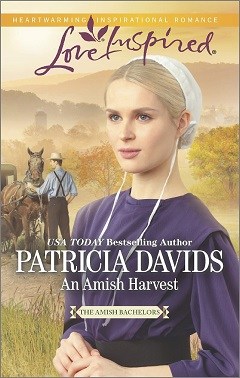 To enter leave a comment.…easy peasy! For an EXTRA chance share this post and leave a comment if you do.
Giveaway starts today, Tuesday, May 19th and ends Tuesday, May 26th.
*Giveaway is only open to US residents*