As promised, here is a deleted scene from HER BROTHER'S KEEPER by Beth Wiseman!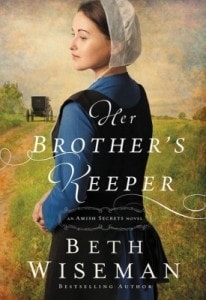 Charlotte closed Big Red's door. She'd named the 1957 truck Big Red since it was a beast of a vehicle, powerful in its own right, with enough dents to show wear and tear through the decades. Manipulating the stick-shift had put muscles on Charlotte's arms that she didn't know she had.
She walked around to the passenger side of the vehicle and got inside. "I've never sat on this side." She pulled the door closed and smiled.
"You promise not to tell Lena, ya?" Amos climbed inside like a kid with a new toy.
Charlotte ran a pretend zipper across her lips. "Mum's the word."
Every time Charlotte had driven the antique Chevy, she'd seen Amos's face light up with envy. He'd taken the old truck in trade for some money an Englisch man owed him. Until Charlotte needed a vehicle, Big Red had been aging back behind the Kings' barn.
Amos was a quiet man, but never without a shortage of surprises. Charlotte had introduced him to sushi, and it was now his favorite food. She picked up the raw fish for him in town whenever she could. Amos was like a father to her, and the older man treated Charlotte like a daughter. And apparently, he'd always wanted to drive the 1957 truck he'd given to Charlotte. She showed him how to start Big Red.
"Now hold the clutch down with your left foot." Charlotte showed him where each gear was by moving the stick-shift on the floor. "Now, slowly ease your foot off the clutch while you push the gas."
Amos grinned from ear to ear, and then he killed the truck, the way most first-timers do when learning to drive a standard vehicle. "Bah," he said, scowling.
"Try again." Charlotte reached into her purse to make sure she had remembered to get her cell phone, then the truck jerked forward—fast. She grabbed the cracked dashboard with both hands.
"Second gear!"
Amos grinded the truck into second gear.
"Turn! Turn!" Charlotte squeezed her eyes closed as Amos plowed through the fence and into the field. If he didn't want his wife to know about his adventure, he probably shouldn't have driven a path into the cornfield.
But as Amos laughed, Charlotte couldn't help but laugh along with him.
"Maybe we can go for sushi after this!" he bellowed.
"Why not?" Charlotte chuckled. She was so grateful to have this man in her life, along with Lena, Hannah, and Jacob. And now she could add Daniel to that list, the man she hoped to marry some day.
---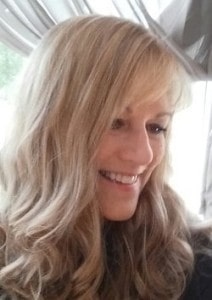 Beth Wiseman is the best-selling author of the Daughters of the Promise series and the Land of Canaan series. Having sold over 1.3 million books, her novels have held spots on the ECPA (Evangelical Christian Publishers Association) Bestseller List and the CBA (Christian Book Association) Bestseller List.
She was the recipient of the prestigious Carol Award in 2011 and 2013. She is a three-time winner of the Inspirational Readers Choice Award, and an INSPY Award winner. In 2013 she took home the coveted Holt Medallion. Her first book in the Land of Canaan series–Seek Me With All Your Heart–was selected as the 2011 Women of Faith Book of the Year. Beth is contracted with HarperCollins Christian Publishing into the year 2018, and she has published twelve novels and nine novellas to date.