In the stifling heat of a Manhattan summer, a fresh-faced woman huddled in a garret, awaiting the opportunity that would change her life. Brushing aside unruly red curls, she peeked between fire escape bars, longing for more than a sliver of sky. She'd fled the tiny town of her youth, abandoning lush fields for towering skyscrapers. As days dragged on, she feared she was treading water, barely keeping afloat as a murky eddy of shattered hopes threatened to drag her under…
If my journey to writing a romance novel was, indeed, a romance novel, it might begin something like that. The time was the early 2000's, and the place was a sixth-floor studio apartment on Manhattan's Upper West Side. I'd just finished my Master of Fine Arts in Acting, and I was ready for my Broadway debut. Though aspiring actors often hear that the odds of making a living in the theater are slim, thousands follow their dreams. Progress is slow and hard won, and for many artists, the urge to keep telling stories tugs at our insides until we branch out into other disciplines.
Lounging on the sofa that sat a mere six inches from my bed and a foot from the dining table, I watched Oprah Winfrey interview romance writers who found success and happiness weaving heartwarming tales of love. "I could do that," I thought, every bit as naïve as I was to imagine a starring role on Broadway would arrive on my doorstep, tied up with a satin bow. Still, I cracked open a blank notebook and began. Encouraged by Oprah's guests to "write what I know," I came up with a simple premise: what if a girl returned to her hometown in central Pennsylvania and fell in love with an Amish guy? With the pent-up fervor of a frustrated actress, I researched, brainstormed, and revised, until my heroine finally achieved her happily ever after.
Hometown sat on my hard drive as my acting career took off. I performed at theaters around the country and in New York City. I dipped a toe in commercial acting, film, and television. I narrated over twenty audiobooks and taught Shakespeare to high school students. I had a child. Then one day I thought…what about Hometown? Could now be its time to shine? Nervous and hopeful, I approached small romance publishers, hoping the story of a red-haired girl trying to find her place in the world, would, finally, find its place in the world.
Much to my delight, it did. Hometown was published in August of 2021, and the second book in the series, Heartsong Hills, released October 19th of this year.
Oh, and, Oprah? Thanks.
How about a giveaway? To enter to win a copy of Heartsong Hills, leave a comment below. Easy peasy! Giveaway starts today, Friday, November 4th and ends Friday, November 11th and is only open to US residents (sorry!). One winner will be selected at random and announced in the comment section of this blog post.
Amish girls don't dance. Dancing is against the rules, and Nora Beiler always follows the rules…until a runaway logging truck shatters her world forever. Desperate to heal from the accident, she enrolls in Shuffle off to Fitness, an exercise class at the local senior center. She never dreamed it involved tap-dancing…or just how much she'd love to dance.

Exiled from Nashville, country music star Tucker McClure has no one to blame but himself. Weekly gigs at the local farmers' market keep the demons at bay. The last thing he expects is to find himself in an old folks' fitness class…dancing with a girl who makes him question everything he ever thought he wanted.

Will the past drive Nora and Tucker apart? Or can love bridge the gap between hearts and worlds?
---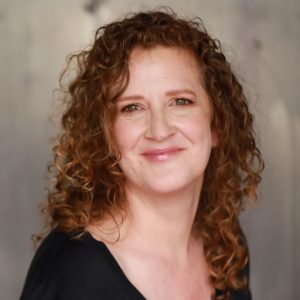 A city girl with a hometown heart, Wendy Rich Stetson grew up road tripping in a 1979 VW camper van, and she keeps a running list of favorite roadside attractions from coast to coast.  Now an award-winning author of sweet, small-town romance, Wendy is no stranger to storytelling.  She's a Broadway and television actress, an audiobook narrator, and a mom who likes nothing more than collaborating on children's stories with her artistic teenage daughter.  Wendy lives in Upper Manhattan with her family of three and rambunctious Maine Coon kitty.  Follow Wendy's journey at www.wendyrichstetson.com
---