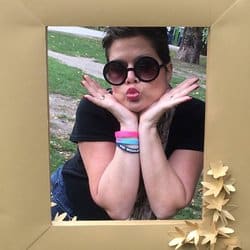 Hi, Sarah. I am excited to interview you today! Tell readers all about your new book, An Empty Cup.
Thank you for having me! As always, I love visiting with your readers and followers. There is, after all, only one destination for most of us and that is "Destination Amish."
An Empty Cup is my latest title released by Waterfall Press. Similar to An Amish Buggy Ride, my first book published with Waterfall Press, An Empty Cup presents a realistic look at a member of the Amish community, Rosanna. While readers who love learning about Amish culture and religion might buy the book simply because Rosanna is Amish, they will love the book because Rosanna is also human…just like us.
There seems to be a misconception that Amish live perfect, idyllic lives. I can assure everyone that they experience the same range of problems that non-Amish people do: hope, loss, love, heartbreak, dreams, disappointment, happiness, depression, etc. They are, after all, people.
Besides telling a story that, I hope, will touch the heart of many readers', I had a secondary goal with this book.
As some of your readers might know, I have been writing and publishing books in the Amish genre for many years. Since I first published Fields of Corn in 2009, there has been an influx of authors and books in this genre. Some of the authors are wonderful writers who use great respect when writing about the Amish. Unfortunately, others do not. As a result of the latter, there seems to be a negative opinion of the genre (and the authors).
My response to these opinions is a heavy focus on creating strong storylines with deep character development that break free of the typical boy-meet-girl romances. By focusing on literary quality as well as romance, I want readers to see that a genre as a whole should not be discredited just because of the bad apples in the bunch.
How did you come up with the title, An Empty Cup?
While attending a writers' meeting in Grand Harbor, Michigan with the Waterfall Press team, I shared my idea about An Empty Cup. One of the team members mentioned to be that her grandmother had an expression: An empty cup cannot give. I looked at her and said, "Kristin! You just gave me the perfect title for my book!"
True story.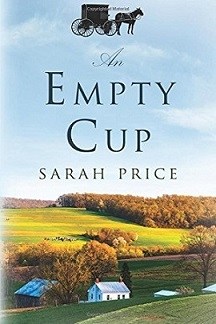 Is this book based on someone you know, or events in your own life?
Every book that I write has elements of reality in it. Often I take something that really happens and I play the "What if…?" game. What if an Amish girl met an international Cuban superstar? What if an English woman fell in love with an Amish man? What if one Amish girl was bullied by another? What if an Amish woman felt so overwhelmed by the demands of life that she fell into a black space depression?
But the people in the books are not real people. I might pick up traits of a person and exaggerate them, develop them in a way that is good for the story. More often than not, my characters take on a life of their own and develop their own personalities.
I do find it interesting when people identify themselves as one of my characters. Who they identify with says an awful lot about the person. I've had a lot of women email me privately to thank me for writing An Empty Cup, telling me that "I am Rosanna." If you are a wife and/or mother, I think it's safe to say that you have pieces of Rosanna in you, too. The message with this book is that you are not alone.
However, sometimes people unhappily identify with a character. One time, I was asked to remove a chapter in a book because a family member was offended by one of the characters. If a person identifies with a character that does mean, rotten things, I suppose that says something about that person's behavior, doesn't it?
When did you first realize you wanted to be a writer?
Let's see…since the day I first read a book?
Seriously, around the age of eight, I think. I remember in second grade, I had a horrible teacher. She was so mean. I loved to write. Apparently I wrote all the time and developed the bad habit of starting stories but not finishing them.
Actually, I don't think that they were bad habits but the teacher sure did.
One day, we were taking a test and had to write a two paragraph essay. The teacher, however, thought I submitted a story and gave me a bad grade, writing "Don't you ever finish anything?" across the top.
She wasn't very supportive…
Where do you get your ideas for your books?
I can get them from anywhere…the strangest places!
Walking across the streets of Manhattan during morning rush hour, irritated because I had to teach an early morning college class while Pitbull was performing less than two miles away… BAM! The birth of the Plain Fame Trilogy (soon to be a "series" with two more books being introduced)!
Hearing an Amish friend talk about a young man who drinks too much because he's working with Englischers. BOOM! The beginning of An Amish Buggy Ride.
Working with a young Amish man who won't join the faith but still lives at home. Enter A Valley of Hope.
Having a young Amish woman cry on my shoulder from sheer exhaustion. Well, you can imagine that was the beginning of An Empty Cup.
I take these ideas and have a dialogue with God about them. I never ever write anything that would disrespect my friendship with the Amish. These simple moments that I have experienced grow into much greater stories. I just use them as triggers to let my creative neurons explode and morph into something much larger.
What do you like to do when you're not writing?
I think I'm always writing, even if it's just in my head. I mostly a home-body and like to hang out in my own house. But I have started taking dance lessons and try to go once a day for practice. It's very therapeutic and gets me moving around. I've even incorporated some of what I learned into a new book. I dance at Fred Astaire Morristown and they are just the most fabulous people. I'm so fortunate that they found me and can put up with my inability to get "left" and "right" half of the time!!!!
Do you have a favorite scene or quote from your book?
I do. But I'm reluctant to share it since it's toward the end of the book. Let's just say that it is when other people begin to give more of themselves to her.
What's next for you?
I'm working on sequels to the Plain Fame Trilogy (now called the Plain Fame Series) and I have another book in mind called A Broken Vessel which is about the impact of a dysfunctional family, particularly with a very nasty sibling rivalry due to poor self-esteem. Poor self-esteem and jealousy within a family can tear it apart. Yes, things like this DO happen in the Amish, just as much as it does in our world.
Thanks so much for the interview, Sarah! Readers, do you want to read An Empty Cup? Sure you do! Click HERE to get a copy of a truly wonderful book. 🙂
---
The Preiss family emigrated from Europe in 1705, settling in Pennsylvania as the area's first wave of Mennonite families. Sarah Price has always respected and honored her ancestors through exploration and research about her family history and their religion. At nineteen, she befriended an Amish family and lived on their farm throughout the years.
As a masterful storyteller, Sarah Price prides herself on presenting an authentic Amish experience for her readers. Many of her stories are based on actual people she has met and her own experiences living among the Amish over the years. Sarah now resides in Morris County, New Jersey with her family.
While she started out as an Indie author, she signed on with Realms, an imprint of Charisma House and Waterfall Press, an imprint of Brilliance Publishing. Her first book, First Impressions: An Amish Adaptation of Pride and Prejudice was released in May 2014.
Get the latest news about Sarah Price on Facebook, Twitter, and sarahpriceauthor.com.