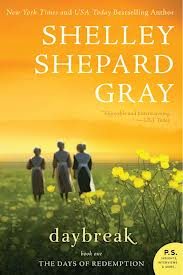 The first thing you will notice about Daybreak is the beautiful cover. It will capture your attention with the vibrant colors and make you want to jump right into the story. Well it did to me at least. Admittedly, I would have read this regardless of what the cover looked like because with a Shelley Shepard Gray book I know what is in store for me; a page turner that will keep me up late at night and leave me super antsy for the next installment! The cover scene adds an air of mystery to the book. I wonder who or what they are looking at off in the distance. We are introduced to the Keims of Berlin, Ohio, who are an Amish family with one too many secrets that have been buried for years. One particular secret involving the family matriarch is exposed and leaves the family reeling with shock. This in turn opens the door for even more shocking revelations. Each family member is left to deal with the realization that all is not what it has appeared to be. Such drama, indeed! Shelley takes us on quite the adventure or I should say a whirlwind of emotions. You will laugh, maybe shed some tears, be swept up in a budding romance but most of all you will be fascinated with the not so simple life of one very unique Amish family. A family that sure looks perfect and plain to outsiders except sometimes the "simple life" is not so simple after all.
This book was provided to me from Harper Collins Publishing for review purposes.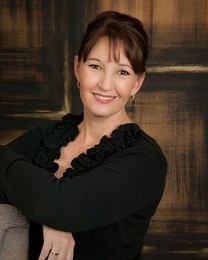 Shelley writes Amish romances for Harper Collins' inspirational line, Avon Inspire as Shelley Shepard Gray, writes historical romances for Abingdon Press as Shelley Gray, and has also written for Harlequin American Romance as Shelley Galloway. Since 2001, she's published almost 40 titles.
Along the way, her books have been Holt Medallion winners, Reviewers Choice Winners, and been highlighted in Time Magazine, the Philadelphia Enquirer, and USA Today. She's been interviewed on NPR as well as multiple regional and national radio stations.
Shelley's books have also hit the New York Times and USA Today bestseller lists.
Before writing romances, Shelley lived in Texas and Colorado, where she taught school and earned both her bachelor's degree in English literature and elementary education and later obtained her master's degree in educational administration. She now lives in southern Ohio and writes full time. Shelley is married, the mother of two college students, and is an active member of her church.
Visit with Shelley!
http://www.shelleyshepardgray.com/
https://www.facebook.com/ShelleyShepardGray?fref=ts