Summer is my favorite season. I love summer vacations, summer flowers, and summer projects. It seems like every summer I start out with great expectations of everywhere I will go, everything that I will do, and everything that I will write. In general, I would say I have a seventy-five percent success rate of doing all those things. But this summer… this summer was a monster. My To Do List was more epic and daunting than any in recent memory. I traveled a lot and had a lot of fun, but I worked harder than I ever have in my life. That's not a complaint. As an author to have work is a blessing, a huge one. However as this summer comes to a close, I feel a little bit like I stumbled through the eye of tornado and my goals for what I was going to do are strewn on the ground around me. Some of those goals were reached and some were not.
Typically, I feel melancholy when summer comes to end but not this year. This year, I'm happy for the change of season, and instead of bemoaning the coming winter, which to be honest is pretty awful in NE Ohio, I am looking forward to everything fall has to offer.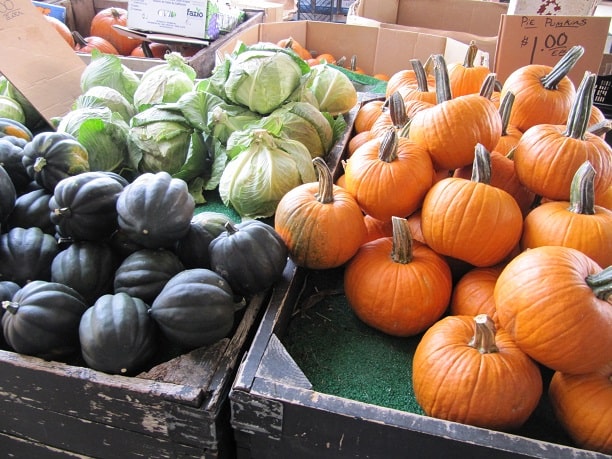 And because I've never met a list I didn't like I decided to write down everything that I'm looking forward to this fall.
*The release of Murder, Plainly Read, Amish Christmas at North Star, and Andi Unstoppable. All in October!
*Pumpkins
*Mums
*Pumpkin Spice Lattes from Starbucks- YUM!
*Boots
*Scarves
*Sweaters
*A friend's wedding
*A friend's baby shower
*Writing the last novel I'm contracted for 2015… that was #5 of 5!!
*Research trips to Holmes County
*The Buckeye Book Fair on November 7th in Wooster, Ohio
*A weekend on the beach with friends
After the tornado summer, it's shaping up to be quite an awesome autumn. What are you looking forward to most this fall?
---
Amanda Flower, a three time Agatha-nominated mystery author, started her writing career in elementary school when she read a story she wrote to her sixth grade class and had the class in stitches with her description of being stuck on the top of a Ferris wheel. She knew at that moment she'd found her calling of making people laugh with her words. Amanda is an academic librarian for a small college near Cleveland. She also writes as National Bestselling Author Isabella Alan. www.amandaflower.com
Social Media Links: Facebook Twitter Goodreads Pinterest Instagram