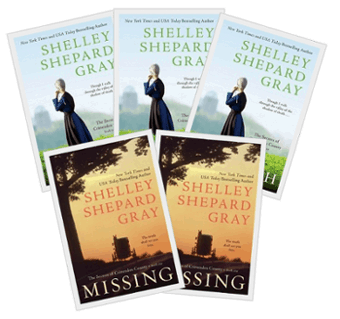 Anyone who knows me will attest to me being a very big fan of Shelley Shepard Gray. I have read all of her Amish fiction books and have met her twice. Let me tell you, she is one of the nicest people you will ever meet! I am so excited for this giveaway because it's……..five books!!
HarpersCollins Publisher's is hosting a giveaway of Shelley's newest books! There are TWO copies of Missing and THREE copies of The Search. How awesome is that?
I previously interviewed Shelley and asked her if she had a favorite character from any of her books. Her answer was Clara from Spring's Renewal (click here to read full interview). I myself have many, but I will say Mattie from The Survivor. She is such a strong character and her story was beautifully told.  Plus, I loved the dynamics of Mattie and Graham's relationship.
My question for you readers is the same…..do you have a favorite character from any of Shelley's books?
Contest Rules
You can answer the question above or simply leave a comment for which book you want to win.
Contest starts today and ends on July 8. I will announce the winners July 9.
For extra chances, like and share on Facebook and tweet away on Twitter. Make sure to comment back for your extra chances.
5 Books 5 Winners!
---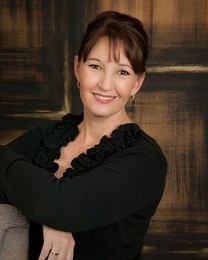 Shelley writes Amish romances for Harper Collins' inspirational line, Avon Inspire as Shelley Shepard Gray, writes historical romances for Abingdon Press as Shelley Gray, and has also written for Harlequin American Romance as Shelley Galloway. Since 2001, she's published almost 40 titles.
Along the way, her books have been Holt Medallion winners, Reviewers Choice Winners, and been highlighted in Time Magazine, the Philadelphia Enquirer, and USA Today. She's been interviewed on NPR as well as multiple regional and national radio stations.
Shelley's books have also hit the New York Times and USA Today bestseller lists.
Before writing romances, Shelley lived in Texas and Colorado, where she taught school and earned both her bachelor's degree in English literature and elementary education and later obtained her master's degree in educational administration. She now lives in southern Ohio and writes full time. Shelley is married, the mother of two college students, and is an active member of her church.
Shelley is active on Facebook and also has a website, www.shelleyshepardgray.com.