The setting for my new Amish romance, A Promise for Miriam, is a one room schoolhouse in southwestern Wisconsin. I loved visiting the area and walking through a few of those schoolrooms. So today I thought we'd have some fun and list Ten Things You'll See In an Amish Schoolroom
Chalk — yes, they still have chalkboards
Books — sounds crazy to list this, but I have personally taught in schools where we only had computers, no actual books. Amish schools use BOOKS!
Stove — one of those big iron black ones for heat
Scripture — there 's usually one verse listed on the board or tacked to the wall for a simple morning devotion
Handwriting chart — do you remember those?
Desks — the old fashioned kind, some even have the type where the top of the desk lifts up and you can store things inside.
Coat room or coat hooks — there's an area for coats, etc. since there are no lockers!
Jug of water — think about it. There are no coke machines. There's not even a water fountain, but one schoolhouse I visited did have a big jug of water for students.
Bell – as in a bell for the teacher to ring (since there are no electronic bells calling students to class)
Golden Rule – one school I visited also had the Golden Rule posted on the wall. As a teacher, I agree that if this rule were followed it's probably the only rule you need. "Do unto others as you would have others do unto you!"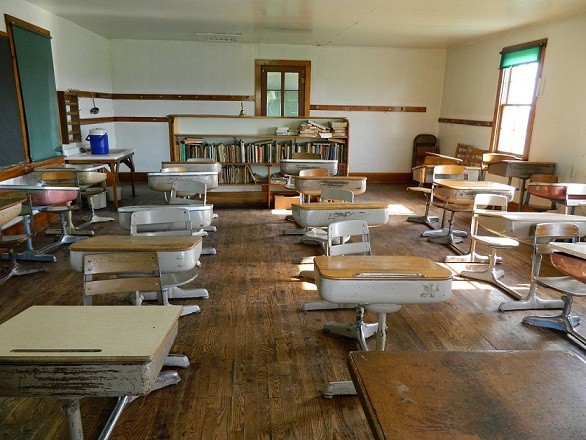 I learned a lot while researching Amish schools, and I'd love to give away a copy of A Promise for Miriam today. If you'd like to receive a copy, leave a comment below and tell me — what is one thing you remember seeing in your classroom when you were in grade school?
---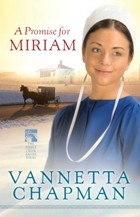 About the Book
Amish schoolteacher Miriam King loves her students. At 26, most women her age are married with children of their own, but she hasn't yet met anyone who can convince her to give up the Plain school that sits along the banks of Pebble Creek. Then newcomer Gabriel Miller steps into her life, bringing his daughter, an air of mystery, and challenges Miriam has never faced before.
Buy Links:
http://harvesthousepublishers.com/book/a-promise-for-miriam-2012/
http://www.amazon.com/Promise-Miriam-Pebble-Creek-Series/dp/0736946128/ref=sr_1_3?s=books&ie=UTF8&qid=1338391607&sr=1-3
http://www.barnesandnoble.com/w/a-promise-for-miriam-vannetta-chapman/1107955867
ISBN
ISBN 13-978073694612
---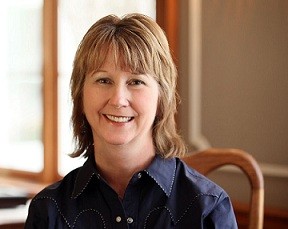 About the Author
Vannetta Chapman writes inspirational fiction full of grace. She has published over one hundred articles in Christian family magazines, receiving more than two dozen awards from Romance Writers of America chapter groups. She discovered her love for the Amish while researching her grandfather's birthplace of Albion, Pennsylvania. Her first novel, A Simple Amish Christmas, quickly became a bestseller. She now writes Amish fiction for Abingdon Press, Zondervan, and Harvest House. Chapman lives in the Texas hill country with her husband.
For more information, visit her at
webpage – www.VannettaChapman.com
blog – http://vannettachapman.wordpress.com
facebook – www.facebook.com/VannettaChapmanBooks, and
pinterest – http://pinterest.com/vannettachapman
Thank you so much Vannetta for sharing this with us today. I enjoyed A Promise for Miriam immensely and just know it is going to be a big hit! Whoever wins is in for a real treat. Good luck to all!
*Reminder – don't forget to like and share on Facebook*
*Giveaway begins today – June 27 and ends on Sunday – July 1*