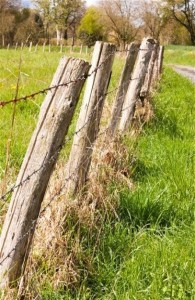 Amy Lillard is stopping by today with a letter from Katie Rose Fisher. Katie is a character from Amy's new book Katie's Choice. Amy is also giving one lucky reader a chance to win a very special prize….a sealed envelope which will contain a gift card. It could be to Amazon, Bath & Body Works, or a gift card for a copy of Katie's Choice. Who knows what card you will win! How fun is that? I love this idea:) Let's welcome Amy and good luck everyone…
Dear Reader—
My name is Katie Rose Fisher, and I live in the Old Order Amish community of Clover Ridge, Oklahoma. For almost as long as I can remember, I knew what I wanted out of my life: to live in the Amish tradition, join the church, and marry Samuel Beachy, the bishop's son. But before he could bend his knee and give his life to God, Samuel decided to stay in the Englisch world long after his run-around time.
I'll admit, I was heartbroken, but it seemed that God had other plans for me. When Gabriel's wife died, I went to live with my brother to help take care of his brood of six. I found myself teaching the young scholars in our district. God has provided me with a fulfilling life. Even if it isn't with Samuel. Even if I do not have a husband or children of my own.
The news that our mother had breast cancer devastated the entire Fisher clan. As usual, we pulled together and did everything in our power to help pay for the medical costs, including inviting an Englisch reporter to come and live with us. The hope is he will write articles for his fancy magazine and bring business and tourists to our little community.
I think allowing Zane Carson to come to Clover Ridge is a bad idea. He is worldly and handsome and has no idea of the ways of the Amish. He isn't even sure if he believes in God, but he is willing to learn how we live, dress like us, ride in a horse and buggy, even farm the earth. When so many others tend to scoff at our ways, his acceptance is refreshing. And I think maybe he has even found his way to the Lord.
But there is so much more to Zane Carson as I soon discover. His presence alone makes me wish for things I cannot have—a husband, children, and for Zane to stay among us and live out his days as a Plain man. He has had these thoughts himself, for I can see the confusion and longing in his eyes. But whether that want is for me or a closer relationship with God, I do not know.
I may never know, for as soon as I think I understand the man underneath the English exterior, Samuel Beachy returns, throwing my dreams of something more into a tailspin.
But has Samuel come back for me or for his family who has shunned him? Do I give him another chance? And what of this handsome Englisch reporter who walks away with my heart? It is not an easy choice to make.
Love to you always—
Katie Rose Fisher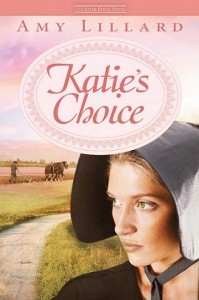 Contest Rules For Gift Card:
To enter leave a comment below. If you would like an Extra chance share this link on Facebook or Twitter. Remember to leave another comment if you did:)
Contest starts today Friday, May 10th and ends on Friday, May 17th. Winner will be announced on Saturday. Good Luck!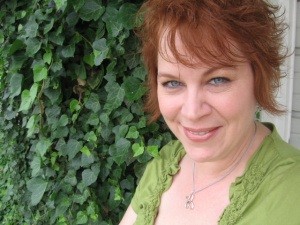 I'm a wife, mother, and bona fide Southern belle. Published author, expert corn bread maker, and Squirrel Princess.
Though I was born in Mississippi, I moved to Oklahoma (Boomer!) when I was in high school and met my soul mate and best friend not long after.  Rob and I have been married for over twenty years and have a son–a mom proclaimed prodigy, of course! We have two funny cats and a very lazy beagle.
I have always been intrigued with the Amish culture, their gentle ways and slower-paced lifestyle. (And I love, love, love the fact that they stay married for their lifetime.) Until recently I never thought to blend this interest with my love for romance. Okay, okay, I'm a bit old-fashioned and even enjoy the gender roles that are present in this culture.  I love to cook and take care of my family. Yes, that's me June Cleaver with a laptop.
I love homemade tacos, shoes, and romance novels–not necessarily in that order. I'm a big fan of country music, a staunch proponent of saving the Oxford comma, and I'm shamefully obsessed with all things Harry Potter.
I also love to hear from readers, so feel free to drop me a line: amylillard@hotmail.com or come visit me on the web: www.amywritesromance.com